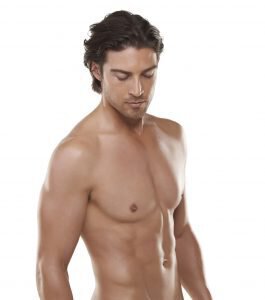 Posted March 30, 2016
Common terminology to describe the condition of gynecomastia is, in most cases, extremely unkind. Having "man boobs" can be devastating to a guy's psychological and social well-being. This is often seen as a weight problem, although other issues may be at play here.
Gynecomastia is often caused by a shift in hormone balance. We see it in newborn males and during adolescence. These cases usually resolve spontaneously. Loosely related factors such as diet and lifestyle play a role. Gynecomastia may be associated with smoking "pot" or the use of anabolic steroids or other medications, or even a hormone secreting tumor although in some instances a direct cause cannot be identified.
Getting the Right Information
Because of the embarrassment associated with this condition, it can be difficult to discuss concerns with friends, family, or a physician. Men with gynecomastia may feel incredibly frustrated at the general lack of valuable information on the internet. We understand, and we want our patients to have the information they need to make sound decisions about getting the chest they want.
Some fitness experts encourage men to exercise more and eat right. We certainly cannot disagree with healthy lifestyle habits for general health and a better physique, but this advice is not as relevant to gynecomastia as it might be to other areas.
Dr. Beverly Friedlander is a board-certified plastic surgeon in New Jersey with more than two decades in practice. She offers her patients a listening ear and empathy for the effects that problems like gynecomastia can have on emotional health. For men with gynecomastia, she offers treatments that work.
Gynecomastia surgery is tailored to the individual and may involve fat removal with liposuction. If excess glandular tissue is causing nipples to appear large and swollen, surgical excision may be performed at the same time. The procedure typically results in minimal down time, and leads to greatly improved body consciousness. On occasion, non invasive options such as coolsculpting may be suggested.
Don't suffer any longer. Contact our office to learn more about gynecomastia surgery.