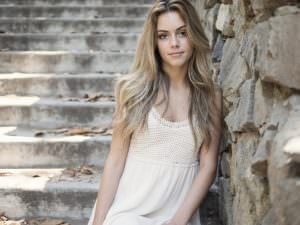 Posted August 30, 2016
Trends. They come and go, even in plastic surgery. Earlier this year, the American Society of Plastic Surgeons released accumulated data that demonstrates the changes that have occurred in the field of aesthetic medicine since the turn of this new century we are in.
Last year alone, 15.9 million cosmetic treatments, including plastic surgeries and minimally-invasive procedures like injectables, were performed in our country. Men are getting in on new trends, even driving some of them, and aren't afraid to talk about it. While there are some aspects of cosmetic enhancement that have remained consistent, such as the popularity of breast augmentation or face lifting techniques, we are seeing a much more diverse selection of procedures than ever before. This is exciting! It is a reflection of the growth in cosmetic plastic surgery that has brought more choices in procedures.
We are no longer limited to the full face lift or larger-than-life breast augmentation. No, now the world is our proverbial oyster, and we have the opportunity to improve just about any area of the body we would like. Dr. Bev herself has taken part in these new options, giving CoolSculpting a try, even though she was initially skeptical (this treatment is now offered in our practice!). So just what is available, and what are the current trends in cosmetic plastic surgery…
Top cosmetic surgeries for 2015 were breast augmentation, liposuction, rhinoplasty, blepharoplasty (eyelid surgery), and abdominoplasty (tummy tuck).
Lifts are at the top of the list. From the breasts to the buttocks to the arms, to the entire lower body, sagging is no longer something that is tolerable. Buttocks lifts alone were up more than 250% since 2000.
The year of the rear. Speaking of buttocks lifting, 2015 saw a marked increase in procedures such as augmentation with fat transfer, buttock lifting, and enhancement with buttock implants.
Taming the Tata's. Breast reduction surgery has historically been sought by women. Last year, more than 27,000 men were treated with techniques designed to decrease large breast size (gynecomastia).
Maximum improvement with minimally-invasive care. Non-surgical treatments are on the rise, as well. Those that were popular in 2015 included laser hair removal, chemical peels, microdermabrasion, fillers, and, of course, the powerhouse, Botox, which topped the list with 6.7 million treatments performed.
Whatever cosmetic concerns you may be facing, there is path back to your most attractive self, and we can walk it with you. Schedule a consultation with Dr. Bev to explore your treatment options.