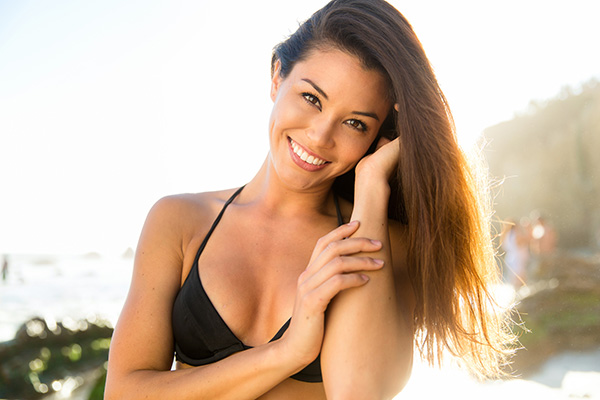 Posted July 28, 2023
In the world of aesthetic injections, there are several neurotoxins to choose from, including popular options like Botox and Dysport. However, a newer addition to the market, Daxxify, has been gaining attention for its unique advantages. In this blog post, we will explore why you should consider Daxxify over Botox or Dysport when it comes to aesthetic injections. Understanding the benefits of Daxxify can help you make an informed decision and achieve optimal results in your aesthetic journey.
Longer Duration of Results
One significant advantage of Daxxify over Botox or Dysport is its longer duration of results. While individual experiences may vary, Daxxify has been reported to provide extended effectiveness compared to other neurotoxins. This means fewer touch-up visits and potentially reduced overall treatment costs, providing convenience and long-lasting aesthetic improvements.
Customizable Treatments
Daxxify offers practitioners the ability to customize treatments to meet individual needs. The precise dosing and injection techniques associated with Daxxify allow for targeted muscle relaxation, ensuring natural-looking results. This customization is particularly advantageous when addressing specific areas of concern or tailoring treatments to suit different facial features.
Versatility in Aesthetic Applications
Daxxify showcases its versatility in various aesthetic applications, making it a suitable choice for a wide range of treatment areas. Whether it's reducing forehead lines, softening crow's feet, or smoothing frown lines, Daxxify can effectively address multiple concerns. This versatility allows aesthetic injectors to create comprehensive treatment plans and achieve harmonious facial rejuvenation.
Safety Profile
Safety is of utmost importance when considering aesthetic injections. Daxxify has undergone rigorous testing and clinical trials to ensure its safety and efficacy when administered by qualified healthcare professionals. Like any medical procedure, it is essential to consult with a trained injector who is experienced in using Daxxify to maximize safety and minimize the risk of adverse reactions.
Minimal Downtime and Natural Results
Daxxify injections are generally well-tolerated, and the procedure typically requires minimal downtime. Individuals can often resume their daily activities shortly after treatment without significant interruption. Furthermore, Daxxify is known for providing natural-looking results, preserving facial expressions, and avoiding an overly "frozen" appearance that can sometimes result from excessive neurotoxin use.
Patient Satisfaction and Experience
Many patients who have experienced Daxxify injections report high satisfaction levels. The longer duration of results, combined with the ability to customize treatments and achieve natural-looking outcomes, contributes to a positive patient experience. Improved patient satisfaction can lead to greater confidence in aesthetic treatments and enhance overall well-being.
Conclusion
While Botox and Dysport have long been established as popular choices for aesthetic injections, the introduction of Daxxify offers compelling reasons to consider this newer neurotoxin. With its longer duration of results, customizable treatments, versatility, safety profile, and ability to provide natural-looking outcomes, Daxxify brings unique advantages to the table. However, it is crucial to consult with a qualified and experienced aesthetic injector who can assess your individual needs and goals to determine the most suitable neurotoxin for your desired results. By exploring options like Daxxify, you can make an informed decision and embark on your aesthetic journey with confidence.
If you have any questions about Daxxify in New Jersey, or you are interested in finding out if you are a candidate, please contact Dr. Bev at the True Beauty Medical Spa (973) 912-9120 to schedule your confidential consultation.