-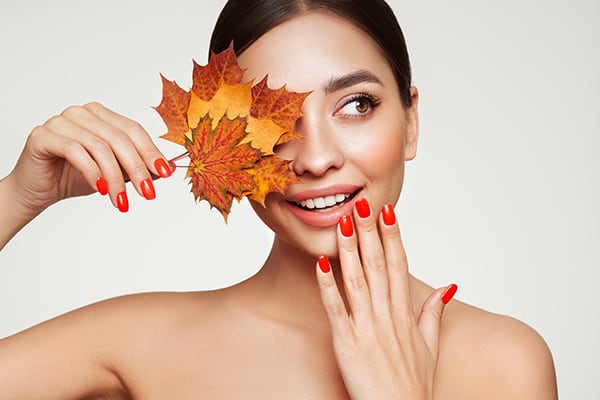 Posted November 17, 2023
Thanksgiving is that special time of year when the air turns crisp, the leaves put on their vibrant fall colors, and families and friends gather to celebrate the bountiful blessings of life. It's a day dedicated to gratitude, a reminder to count our blessings and appreciate the joy and warmth that surrounds us. While the holiday may have a deep historical and cultural significance, it's also a day filled with laughter, delicious food, cherished traditions, and one iconic event that marks the official start of the holiday season: the Macy's Thanksgiving Day Parade.
A Feast for the Senses
Thanksgiving wouldn't be Thanksgiving without the tantalizing aroma of a turkey roasting in the oven and a table laden with delicious dishes. The fun begins in the kitchen, where family and friends come together to cook up a storm. Everyone has their favorite recipes and secret ingredients that make the feast a memorable one. From the perfectly seasoned stuffing to the golden, crispy mashed potatoes, the joy of creating a delicious meal is one of the most fun aspects of Thanksgiving.
Family Football
After a hearty meal, it's a tradition in many households to head outdoors for a friendly game of touch football. Whether you're a seasoned athlete or have never thrown a spiral, a little friendly competition can be a great way to burn off those extra calories from the feast. Just be sure to bundle up and stay warm!
Gratitude Games
Thanksgiving is all about gratitude, and what better way to celebrate than with games that focus on thankfulness? One fun activity is to go around the table and have each guest share something they're thankful for. You can also create a "gratitude jar" where everyone writes down what they're thankful for and reads them aloud later in the day.
Macy's Thanksgiving Day Parade
One of the most iconic and anticipated aspects of Thanksgiving is the Macy's Thanksgiving Day Parade. This annual extravaganza in New York City features massive balloons of beloved characters, marching bands, floats with celebrity performances, and Santa Claus himself. Families across the nation gather around their television screens to watch this spectacular parade, marking the official start of the holiday season. The sheer scale and creativity of the parade make it a joyful and fun tradition that people look forward to every year.
Maybe you will catch a glimpse of Dr. Bev as she continues her tradition of marching in the parade. Follow us on Instagram @Doctor_Bev to see the lineup, and watch our story for some behind-the-scenes shots on parade day.
Thanksgiving Crafts
Get the creative juices flowing with some Thanksgiving-themed crafts. Kids and adults can make decorations like handprint turkeys, leaf garlands, and festive place cards. Crafting not only keeps everyone busy but also adds a personal touch to your Thanksgiving decor.
Movie Marathon
After all the cooking, games, and parade watching, it's time to relax. Why not have a Thanksgiving movie marathon? Classic films like "The Wizard of Oz" or animated favorites like "A Charlie Brown Thanksgiving" can bring humor and heartwarming moments to the day.
A Day to Be Thankful For
Thanksgiving is a time for fun, family, gratitude, and a touch of magic with the Macy's Thanksgiving Day Parade. Whether you're enjoying a day of cooking, playing games, watching the parade, or volunteering, there are countless ways to celebrate the holiday and create lasting memories. Remember, Thanksgiving is about coming together, expressing gratitude, and sharing the joys of life. So, let's embrace the fun side of this wonderful holiday and make every Thanksgiving a memorable celebration of thanks, togetherness, and magic.