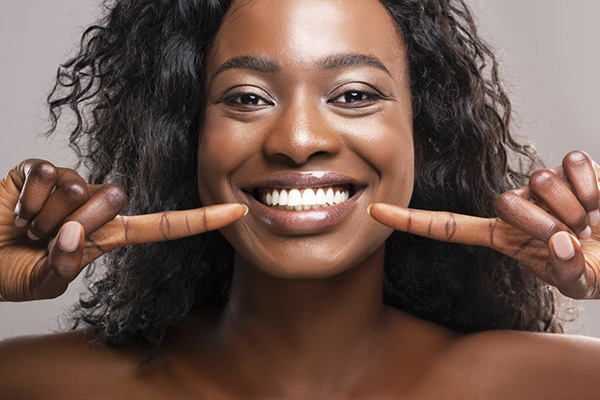 Posted August 11, 2023
A beautiful smile is often associated with happiness and youthfulness. However, a downturned corner of the mouth can give the appearance of a perpetual frown, conveying a sad or tired expression. Fortunately, there are several solutions available to address this concern, ranging from non-surgical options to surgical interventions. In this blog post, we will explore various techniques that can help lift and restore the corners of the mouth, rejuvenating your smile and enhancing your overall facial appearance.
Neuromodulators
Relaxing the muscles with neuromodulators, such as Botox or Dysport, offer a non-surgical approach to addressing a downturned mouth. The muscle that pulls the corners of the mouth downward is the DAO, depressor anguli oris muscle. When this muscle is targeted, the neurotoxin relaxes it, allowing the opposing muscles to exert their natural lifting effect, gently raising the corners of the mouth. This technique provides a temporary solution, with results typically lasting for several months.
Dermal Fillers
A non-surgical lift using dermal fillers has become increasingly popular for facial rejuvenation. These injectable gels, typically made of hyaluronic acid, can be strategically placed around the downturned corner of the mouth to add volume and lift. By carefully injecting the filler, an experienced practitioner can restore symmetry and gently elevate the corner, resulting in a more youthful and balanced smile. The effects are immediate, and the procedure requires little to no downtime.
The Power of Laser Treatments
Laser treatments can effectively address a perennial frown by reducing fine lines and wrinkles. Other procedures, such as microneedling with radiofrequency (Morpheus8) can lift and tighten the surrounding tissue. They promote skin rejuvenation and stimulate collagen production, leading to a more youthful appearance. Risks, recovery, and expected outcomes should be evaluated in consultation with a professional.
Combining Treatments for Optimal Results
Combining different treatments can have synergistic effects, enhancing the overall results. A personalized treatment plan, tailored to individual needs, can be created in consultation with a professional.
Corner of the Mouth Lift Surgery
A surgical procedure for individuals seeking a more permanent solution, a corner of the mouth lift surgery, also known as a commissuroplasty, may be recommended. During this surgical procedure, a skilled cosmetic surgeon makes small incisions near the corners of the mouth and adjusts the underlying muscles and tissues. By repositioning and tightening the area, the corners of the mouth can be lifted into a more upward position. While it involves a longer recovery period than non-surgical options, a corner of the mouth lift can yield long-lasting and transformative results.
Conclusion
If you find yourself bothered by a downturned corner of the mouth, there are several effective solutions available to help restore a more youthful and positive expression. Whether you opt for non-surgical treatments like dermal fillers or neuromodulators or choose a surgical approach like a corner of the mouth lift or facelift, it's crucial to consult with a qualified cosmetic surgeon or dermatologist. They will evaluate your unique concerns, recommend the most suitable treatment option, and guide you toward achieving a revitalized smile that reflects your true vibrancy and happiness.
If you have any questions about the treatment of a perennial frown(sad smile) in New Jersey, or you are interested in finding out if you are a candidate, please contact Dr. Bev at the True Beauty Medical Spa (973) 912-9120 to schedule your confidential consultation.