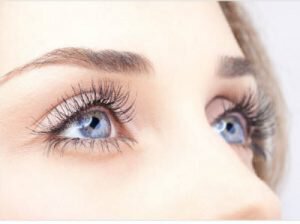 Posted February 28, 2016
You've got a lot going on and on a busy day, you might not have time to go home after work and rework your look before heading out for a fun night. Fortunately, there are plenty of simple ways to transition your day look to a night look without heading home.
The following tips can help you get the right look in a few simple steps.
Plan Ahead
Planning ahead might be the most important step of transitioning gracefully from office attire into something for a night out. Start by making sure that your underwear, bra, and other base layers will work with both the office look and your evening look.
Next, think about what it is you'll be doing. If you're headed to a casual event like a basketball game or drinks with friends, you'll want a much different look than if you're headed to a gala or romantic dinner. The changes you need to make will depend on your planned activities. If you're heading to a ball game, you may be able to make a simple change like pulling your hair into a ponytail and swapping your blouse for a team jersey. If you're heading to a formal event, you might need to completely change your outfit, and it may help to choose an office hairstyle that will suit your evening look.
Tweak Your Accessories
A few small changes to your accessories can often easily help you make the transition you need. Swap your tote bag for a clutch, switch out your small stud earrings for hoops or drop earrings, change out of your flats and into heels or sneakers (depending on your plans), or change your blazer for a motorcycle jacket.
Add Some Drama To Your Lashes
Changing your makeup is another great way to get an evening appropriate look. Consider a bolder lipstick or more dramatic eyeliner. This is also a great time to add some drama to your lashes with an extra coat of mascara. To make getting bolder, longer lashes easier, consider Latisse, which can help your natural lashes grow in longer and fuller. If you'd like to learn more about Latisse, and other cosmetic treatments that can help you look your best, day and night, schedule a consultation at our New Jersey Med Spa with Dr. Friedlander.