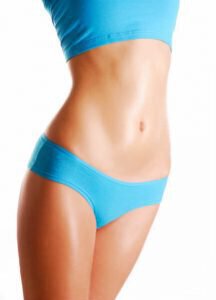 Posted August 30, 2015
Everyone wants to look and feel their best. If you have extra skin on your stomach or pockets of stubborn fat on other areas of your body, you may be self-conscious about your appearance. Liposuction and abdominoplasty are both procedures that can help you improve your appearance, but which option is right for you?
What is Liposuction?
Liposuction is a procedure designed to remove extra pockets of stubborn fat. It isn't designed to help you lose drastic amounts of weight, but it can help you look slimmer and more toned, especially on your thighs, abdomen, and hips. It can also be used to target fat on your back or your neck.
What is Abdominoplasty?
Abdominoplasty is often referred to as a tummy tuck. This is a procedure designed to remove extra skin on the abdomen. It is a great solution for people who've lost substantial mounts of weight or those whose bodies have changed after pregnancy. During the procedure, the abdominal muscles will also be tightened to further improve your appearance.
Which Procedure Should You Choose?
Neither procedure can be used to help you lose weight, but both liposuction and abdominoplasty can help you sculpt your body and look your best after losing weight. If your skin has lost its elasticity and it is sagging, abdominoplasty may be the right option for you. This can improve your appearance and make wearing clothing more comfortable. If your skin is still pretty resilient, and you just want to remove stubborn areas of fat, ask your doctor about liposuction.
If you want to remove both excess fat and excess skin, ask your doctor about combining abdominoplasty and liposuction into one surgery.
What Should You Do To Prepare?
If you're interested in using liposuction or abdominoplasty to improve your appearance, you should do your best to reach a healthy stable weight and find ways to be active each day. Both procedures will be more successful if you are healthy. Healthy habits will also help you maintain the look you've achieved after recovering from the procedure.
To learn more about liposuction and abdominoplasty, schedule a consultation with top New Jersey Plastic Surgeon Dr. Bev Friedlander.