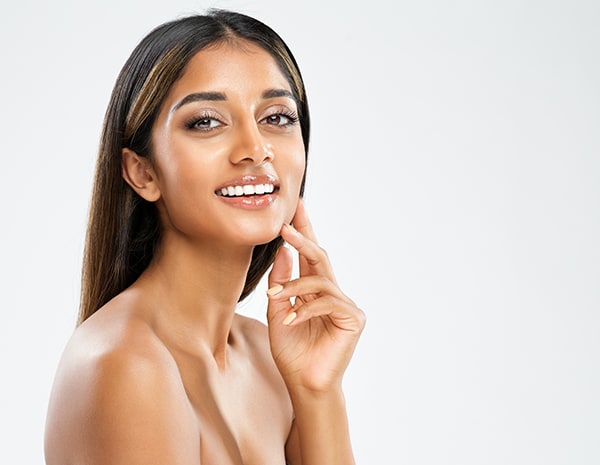 Posted July 14, 2023
When it comes to facial fillers, Sculptra has gained significant popularity for its unique properties and remarkable results. Unlike other fillers that provide immediate volume, Sculptra works gradually, stimulating your skin's natural collagen production. In this blog post, we will explore the world of Sculptra, its composition, mechanism of action, and the benefits it offers. Discover why Sculptra is considered a game-changer in the realm of non-surgical facial rejuvenation.
The Science Behind Sculptra
Sculptra is an FDA-approved injectable filler composed of poly-L-lactic acid (PLLA), a biocompatible and biodegradable substance. PLLA has been used for decades in medical applications, including dissolvable sutures. Sculptra works by stimulating the production of collagen, a vital protein that gives the skin its structure, elasticity, and youthful appearance. By replenishing collagen, Sculptra gradually restores volume, smooths out wrinkles and lines, and improves overall skin quality.
The Benefits of Sculptra
One of the key advantages of Sculptra is its long-lasting effects. Unlike hyaluronic acid fillers that provide immediate but temporary results, Sculptra's benefits can last up to two years or more. Its gradual stimulation of collagen production ensures a natural and subtle rejuvenation that evolves over time, leading to a refreshed and youthful appearance.
Sculptra is versatile and can be used to address various concerns, including deep folds, nasolabial folds, marionette lines, and loss of volume in the cheeks and temples, creating a naturally softer version of yourself. Additionally, Sculptra can improve overall skin texture and tightness, providing a more radiant and revitalized complexion.
The Treatment Process
A Sculptra treatment typically involves a series of injections performed by a qualified aesthetic professional. The number of sessions and the amount of Sculptra used will depend on individual needs and treatment goals. The procedure is generally well-tolerated since the Sculptra contains lidocaine, an anesthetic, making the procedure very comfortable. Following the treatment, it is important to follow the post-care instructions provided by your healthcare provider. Sculptra works gradually, so patience is key. Results become more apparent over time as collagen production is stimulated, and the skin naturally regains its volume and firmness.
Safety and Considerations
Sculptra has been extensively studied and has a proven safety profile. However, it is essential to disclose your medical history and any medications you are taking during your consultation. Sculptra may not be suitable for individuals with certain medical conditions or those who are pregnant or breastfeeding. Consulting with an experienced aesthetic professional will help determine if Sculptra is the right choice for you.
Conclusion
Sculptra is a remarkable facial filler that offers long-lasting and natural-looking results. Through its unique collagen-stimulating properties, Sculptra provides gradual volume restoration, smoother skin texture, and improved overall skin quality. With its ability to address various aesthetic concerns and its proven safety profile, Sculptra has become a go-to choice for individuals seeking a non-surgical approach to facial rejuvenation. Consult with a qualified aesthetic professional to determine if Sculptra is the right option for your specific needs, and unlock the beauty of natural collagen restoration.
If you have any questions about Sculptra in New Jersey, or you are interested in finding out if you are a candidate, please contact Dr. Bev at the True Beauty Medical Spa (973) 912-9120 to schedule your confidential consultation.