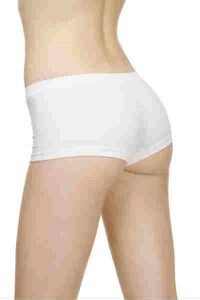 Posted October 30, 2015
Having a better butt has become more important to many women in recent years. Whether you want to shake it with the best of them on the dance floor or fill out your favorite pair of jeans, sculpting a better butt can improve your appearance and your confidence. Keep reading to learn more about your options.
Add These Exercises To Your Routine
Start by tweaking your exercise routine. Regular exercise is great for your whole body, and many exercises can improve the tone and shape of your butt. Good options include:
Get a cardio workout while toning your glutes on the stair-stepper
Work your backside with no equipment by doing deep lunges back and forth across a room. Be sure that your front knee doesn't extend past your toes and do curls with dumbbells in each hand if you want to take it to the next level.
Keep the dumbbells out while you do squats. Press up with the dumbbells each time you squat down. You can also hold just one dumbbell in between your legs while squatting. This will also tone your butt while strengthening your legs and core.
Try 'donkey kicks.' The name may sound funny, but the results are nothing to laugh at. Start on your hands and knees with your back straight and your abs tight. Raise one leg and push it as high in the air as you can, lower it down, and repeat for 10-12 reps before switching to the other leg.
While regular exercise is an important part of a healthy lifestyle, it can't always help you get the look you desire. If exercise and diet aren't providing the results you want, consider a Brazilian butt lift. This procedure uses fat that is removed from your body through liposuction. That fat is purified and then transferred into your buttocks to create the sexy curved look you desire. This means you get a sculpted butt with the added benefit of eliminating extra fat from other areas of the body.
If you're interested in this procedure, schedule a consultation with Dr. Bev Friedlander, one of the best board-certified plastic surgeons in New Jersey.