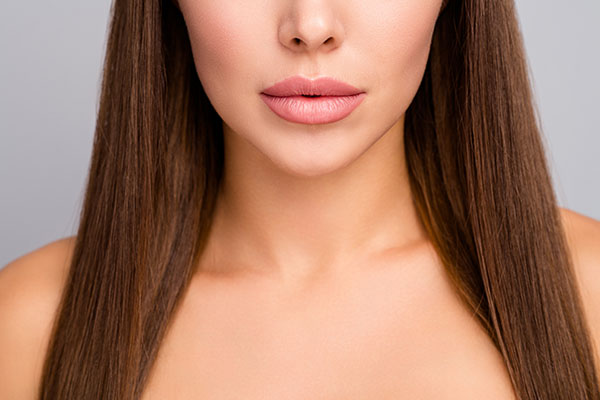 Posted June 6, 2023
In today's image-conscious society, achieving the perfect pout has become a top beauty priority for many. Lip enhancement procedures have gained immense popularity, offering a way to enhance and accentuate your natural beauty. Whether you desire fuller lips or want to restore lost volume, lip enhancement treatments can help you achieve the luscious lips you've always dreamed of. In this blog, we will delve into the world of lip enhancement, exploring different options.
Understanding Lip Enhancement
Lip enhancement is a cosmetic procedure designed to enhance the size, shape, and overall appearance of the lips. Several options are available, ranging from non-invasive treatments to more permanent solutions. It's crucial to understand that lip enhancement aims to achieve natural-looking results that enhance your features rather than an exaggerated or overdone look.
Non-Invasive Options
Lip Fillers: One of the most popular choices for lip enhancement is the use of dermal fillers. These injectable fillers, typically made of hyaluronic acid, can add volume, improve lip symmetry, and reduce the appearance of fine lines around the mouth. The treatment is relatively quick, with minimal downtime, making it a great option for those seeking results, lasting several months.
Lip Flip: A lip flip is a non-surgical procedure that uses a neurotoxin (such as Botox) to relax the muscles around the mouth, causing the upper lip to roll slightly upward, creating the illusion of fuller lips. This technique is ideal for individuals who have a naturally thin upper lip or want to achieve a subtle enhancement without adding volume.
Lip Plumpers: If you prefer an everyday solution, lip plumpers are an excellent choice. These topical products usually contain ingredients like menthol or cinnamon, which create a tingling sensation, temporarily plumping the lips. Lip plumpers provide an instant boost and can be a fun addition to your makeup routine.
Surgical Options
Lip Lift: A lip lift is a surgical procedure that involves reshaping the upper lip by shortening the space between the lip and the nose. It can create a more defined Cupid's bow and provide a youthful appearance. Lip lifts are suitable for those looking to enhance the shape of their lips and achieve long-lasting results.
Lip Implants: For a more permanent solution, lip implants can provide lasting results. These soft, flexible implants are inserted into the lips through a small incision, giving you fuller lips with improved shape and definition. While the procedure requires a longer recovery period compared to non-invasive options, it offers a more permanent outcome.
Choosing the Right Option
When considering lip enhancement, it's crucial to consult with a qualified and experienced professional. They will assess your facial features, listen to your goals, and recommend the most suitable treatment option. Remember, less is often more when it comes to lip enhancement, especially for a natural and youthful look.
Aftercare and Maintenance
Regardless of the chosen lip enhancement method, proper aftercare is essential. Follow your provider's instructions, which may include avoiding strenuous activities, applying ice packs to reduce swelling, and using prescribed ointments. Maintaining a good lip care routine, such as regular exfoliation and moisturizing, will help ensure long-lasting results.
Conclusion
Lip enhancement procedures offer a world of possibilities for those seeking to enhance their natural beauty. Whether you opt for non-invasive treatments like fillers or more permanent solutions involving surgery, there are various options available to suit your preferences. Remember to choose a reputable professional, communicate your goals clearly, and prioritize a natural-looking outcome. With proper aftercare and maintenance, you can enjoy the confidence that comes with having the perfect pout that complements your youthful glow. So, go ahead, plump up your pout, and embrace the beauty that lies within you!
If you have any questions about lip fillers in New Jersey, or you are interested in finding out if you are a candidate, please contact Dr. Bev at the True Beauty Medical Spa (973) 834-6923 to schedule your confidential consultation.