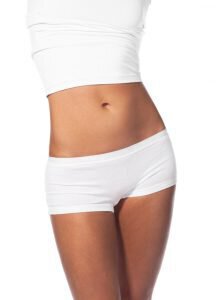 Posted June 27, 2015
Have you ever gone to buy makeup at a cosmetics counter, only to be accosted by a salesperson with claims about miraculous transformations after using their skin care products? Claims that range from eliminating dark circles and puffy eyes, lifting skin, eliminating wrinkles and plumping lips? This all sounds amazing, but only if it were true.
Retinols are the ultimate ingredient in anti aging products. They have been scientifically shown to increase the rate of cellular turnover and to increase natural collagen production. Collagen is a protein consisting of long chains of peptides which are the building blocks of healthy skin. When collagen is plentiful, the skin looks young and fresh. When collagen levels decline as with aging and in sun damage, the skin loses its natural support and looks wrinkled. The most potent retinol, Retin A can be obtained with a prescription only, or be dispensed by a physicians office.
Peptides are the key ingredients in many over the counter products. Despite large variations in price, many contain the active ingredient, palmitoyl pentapeptide. There are few medical studies that tout the efficacy of these products. There are 3 different types of peptides. The theory is that when the body senses an increase in signal peptides, proteins which mimic the natural breakdown products of collagen, the skin revs up pits production of new collagen -if it can. What is known is that to work, the peptides must penetrate into the skin, not just sit on the surface and feel good. The improvement will occur over a period of 2 or 3 months as changes under the skin take place. Keep in mind that the "peptides" are not a panacea. In conjunction with sun screen, they are one of MANY cogs in a wheel that help to create and maintain healthy, youthful skin.
That being said, there are areas that are often neglected, even though they are visible reminders of ongoing photo damage and aging. One such area is the décolleté. Conventional interventions used on the face, such as botox and filler are not useful here. The skin of the neck is not as resilient as the facial skin and needs special care. Skin care products such as Nectifirm, at a cost of only $68 a jar, contains a cocktail of ingredients including peptides, antioxodants which help undo the damaging effects of the sun and other proteins and plant extracts which help to hydrate the skin and reduce fine lines and wrinkles. Nectifirm can be used with other treatments such as ultherapy which stimulate collagen production deep in the tissue and create additive improvements.

Over the counter products may be beneficial early on, but tired damaged skin needs more help than can be obtained at the cosmetics counter. Skin care professionals who are medically trained can make the best recommendations to help maintain healthy youthful skin. Learn more about skin care treatments and how our Med Spa in New Jersey can help you. Set up your complimentary consultation and receive a free skin analysis by contacting Dr. Friedlander at (973) 912-9120 today.