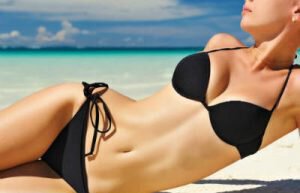 Posted December 30, 2015
The beginning of a new year is a great time to refocus your priorities and make improvements in your life. Evaluate a few important areas of your life and set some goals that can help you make 2016 your best year yet.
Your Health
Almost everyone is striving to be healthier in the New Year. While health related goals may seem daunting, there are actually lots of little changes you can make that will add up to improve your health. Instead of overwhelming yourself with unattainable goals, start small with some of the following suggestions:
Drink more water: Drinking water will help you stay hydrated and energized throughout the day, and the more water you drink, the less likely you'll be to consume other beverages that are less healthy. Get a water bottle to keep with you everywhere you go to make staying hydrated easier.
Take the stairs: You might not have time to spend an hour at the gym every day, but you can get a little more exercise during your normal daily routine by taking the stairs whenever you can.
Eat breakfast: Breakfast gives you the energy you need to stay focused and active throughout the rest of the day. Make breakfast a priority this year and improve your entire day.
Your Appearance And Confidence
Being confident can take you far in your career and in your relationships. For many people, physical appearance has a significant influence over confidence. The following appearance related goals are within reach and they'll help you feel and act more confidence at home and at the office.
Use moisturizer with sunscreen every day: Keeping your skin healthy is one of the best ways you can protect your appearance. Even if you don't have time for an involved beauty routine, make moisturizer and sunscreen a priority. This will protect your skin and help it stay smooth, firm, and beautiful.
Slim down with Coolscultping: A little bit of extra fat can go a long way toward depleting your confidence. Even healthy, active people can have bulges of stubborn fat that make them self-conscious. A little bit of extra fat can make your clothes fit poorly and detract from your best features. Coolsculpting provides you with a safe, fast, non-invasive way to eliminate the extra fat that is holding you back.
Schedule a consultation with Dr. Bev to learn more about Coolsculpting at our New Jersey Med Spa and other cosmetic treatments that can enhance your appearance, boost your confidence, and help you make next year the best year yet.