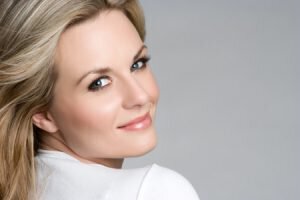 Posted January 12, 2018
Injectables are now more popular than ever, and showing no signs of slowing down. Non-invasive treatments, especially injectables, are a hot request among cosmetic patients. Botox – a.k.a. botulinum toxin injections – has remained one of the top sought-after injectable treatments available on the cosmetic market. 7 million injections were given in 2016, according to the American Society of Plastic Surgeons. The FDA recently announced that Botox Cosmetic is now officially approved to banish wrinkles in an entirely new area.
Now joining two previously FDA-approved areas – (the glabella and crow's feet), the forehead is Botox Cosmetic's newest facial region approved for the treatment of lines and wrinkles.
Botox works by impeding muscle movement wherever the injection is placed. Active muscles are known to eventually lead to the formation of wrinkles in common areas of the face, such as the eyes and forehead. In order to counteract muscle movement, Botox Cosmetic effectively stops nerves from signaling the muscles to contract, which softens lines and wrinkling.
Botox use has shown steady growth among younger demographics, with people as early as the 20's age group looking to jump on the Botox bandwagon. The idea is to stop lines before they even begin. It's true – there is more to Botox than simply softening existing wrinkles. It is often recommended as a preventative treatment for younger audiences looking to fight the common causes of aging. Botox treatment started earlier in life, as opposed to later, helps to prevent lines and wrinkles from forming before they begin. As a rule of thumb, prevention is better than cure.
A detailed consultation is always required before any injections are given. A proper consultation will allow Dr. Friedlander to determine if you are a good candidate for Botox, and the amount of Botox needed to deliver beautiful, natural looking results.
Take your first steps toward amazing results for Botox in New Jersey. Contact us to schedule an appointment with Dr. Beverly Friedlander today. An expertly skilled injector with an artistic eye for detail, Dr. Friedlander can help you achieve your aesthetic goals.