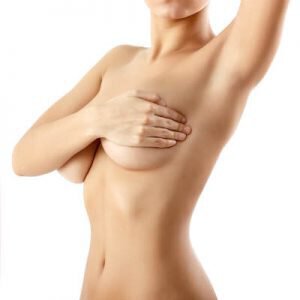 Posted September 15, 2015
Are you considering breast reduction surgery? In the right circumstances, it can significantly improve your life, and even enhance your appearance. Here's what you should know.
How does breast reduction surgery work?
Breast reduction surgery is usually performed under general anesthesia. An incision is usually made around the areola. Then extra fat, tissue and skin are removed. During the procedure the skin will be tightened and the nipple will be elevated to improve the appearance of the breasts. The scars from this surgery will vary from patient to patient, but the incisions are made in such a way as to keep scars as inconspicuous as possible. In some situations, liposuction is also used during the procedure to reduce fat deposits along the side of the breast.
Who can benefit from breast reduction?
Many people can benefit from breast reduction surgery. Ask yourself the following questions to determine whether or not this surgery could improve your life:
Does the size of your breasts make you self-conscious or embarrassed?
Is it difficult to find bras and other clothing that is comfortable?
Are your breasts disproportionate to the rest of your body?
Are your breasts asymmetrical?
Is your posture being affected by the size of your breasts?
Are other people distracted by the size of your breasts?
Is it hard to find flattering clothing that fits over your breasts?
Are your breasts drooping?
Is the skin being stretched out and developing stretch marks?
Does the size of your chest prevent you from participating in physical activities?
Do your breasts cause shoulder, neck, or back pain?
If you answered yes to some of these questions, you should consult your doctor about breast reduction surgery.
Who should consider an alternative solution?
While breast reduction surgery can benefit many people, there are a few situations where you should consider an alternative. If you plan on having more children or if you are not at a stable weight, the size of your breasts could still drastically change in the future. In this case, it may be wise to wait for a while to have the surgery. Your doctor will be able to help you decide what is best.
To learn more about breast reduction surgery, schedule a consultation with Dr. Bev, our top New Jersey Plastic Surgeon.