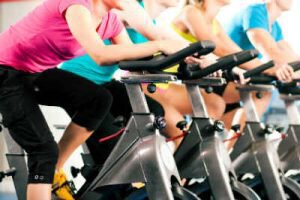 Posted November 11, 2015
Thanksgiving should be a joyful day of celebrating with friends and family, but in some cases, holiday celebrations can derail your healthy goals and leave you feeling stressed out.
Staying healthy is essential to looking and feeling your best throughout the holiday season—find out how to make this Thanksgiving your healthiest and happiest yet.
Keep The Stress At Bay
Stress takes a serious toll on your health and your appearance—protect yourself and enjoy Thanksgiving more with the following tips:
Don't skip your workout: It may be tempting to put your workout aside since Thanksgiving preparations are time consuming, but your day will go much better if you sneak in a quick workout. Regular exercise is one of the best ways to keep stress at bay. As an added bonus, starting your day with a workout will help your body burn calories all day long.
Make plans ahead of time: Preparing a special meal for family and friends can be rewarding, but it can also be stressful. Reduce your stress by planning your meal well ahead of time. This will make it easier to stock up on the foods you need so you don't have to spend the day before Thanksgiving at a crowded, crazy grocery store.
Ask for help: Thanksgiving is about good food, but it is also about spending time with the people you love. Don't be afraid to ask your guests to bring a side dish or dessert. This will give you less to do before the meal and fewer dishes to clean afterward so that you can spend your time enjoying the day.
Make Healthy Substitutions
You don't have to give up your favorite Thanksgiving dishes in order to stay healthy—just make a few smart substitutions. The options are endless, but here are a few ideas to consider:
Serve savory sweet potatoes instead of candied yams.
Have healthy snacks like carrots, broccoli, celery, and cucumbers instead of crackers and cheese.
Drink water with your meal instead of juice, soda, or alcohol. It is okay to indulge in a glass of wine, especially since wine can be beneficial to your health, but remember that alcoholic beverages are often loaded with extra calories.
Eat the white meat instead of the darker meat from the turkey.
Make rolls with whole-wheat flour instead of white flour.
Have cooked asparagus or fresh green beans instead of casserole.
Have spinach salad instead of stuffing.
Have fresh berries and frozen yogurt instead of pie. If you do have pie, consider berry pies since berries are rich in antioxidants.
Thanksgiving doesn't have to interfere with your health goals or leave you feeling stressed. Use the tips above to have a happier, healthier holiday season. For more tips on looking and feeling your best, schedule a consultation with New Jersey plastic surgeon Dr. Friedlander.