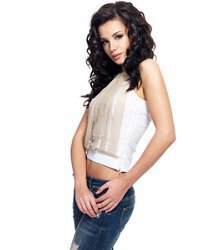 Posted November 18, 2016
The summer months are a time when everyone does their best to stay fit and healthy so that they can look good in swimsuits. When it ends, most people fall back into old habits and work out less while eating more. Maintaining a great body is a year-round process, and as we get closer to the holidays where food is a big deal, staying consistent with healthy habits becomes increasingly more important.
It's important to remember that eating a healthy and balanced diet is crucial to maintaining a great body. Maintaining a healthy lifestyle through working out is also an essential part of the process. Try developing a new workout plan that combines cardio, resistance, and yoga to keep things fresh in the gym or at home.
Even though staying active is a great start toward maintaining a gorgeous body, sometimes it won't give you the results you want by itself. If you're having trouble eliminating excess fat, try CoolSculpting. To learn more about this revolutionary non-invasive treatment, call (973) 912-9120 today to schedule a consultation with a New Jersey Cosmetic Surgeon.