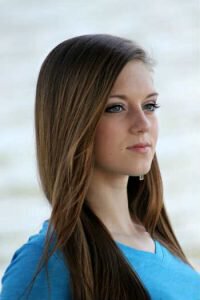 Posted November 30, 2015
Tis the season of holiday parties and whether you're attending the annual work party, your family's Christmas dinner, or a New Year's Eve party with friends, you want to look and feel your best. The following tips can help you create the perfect look that will turn heads and leave you feeling confident.
Your Hair
A fancy Christmas party is the perfect time to try a more glamorous hairstyle. If you have short hair, your options may be limited, but you can still add some fun sparkly accessories to take things to the next level.
If you have long hair, a Christmas party is the perfect place for gorgeous retro curls like the great Veronica Lake.
Start with clean, dry hair and a deep side part
Use a 1- 1½ inch curling iron and start curling the section of hair just above your ear. Wrap the hair around the curling iron toward your face. Get your hair as hot as possible without burning it. Curl the same piece twice if necessary.
Then repeat the process on the next section curling it in the exact same way.
After you've finished one side, switch to the other side and repeat the process.
Once you've finished curling, your hair will have dramatic, distinct curls that look kind of like noodles. Use hairspray to set the curls firmly in place.
Let your hair sit for a few minutes and then comb through the curls evenly with a fine-toothed comb. Hairspray and touch up curls as you go.
You should end with dramatic smooth waves, use your curling iron to touch up the ends of your hair and finish off with hairspray to set the look.
Your Makeup
Holiday parties are a great time to play with more dramatic or glittery makeup. Pick a feature to play up whether it is your lips or your eyes and try something a little more bold than normal. That might mean a dark red lip, a smoky eye, or glittery eye shadow. Picking just one feature to highlight helps you get a dramatic look without going overboard. If you go with glittery eyes, keep the rest of your makeup simple. If you play up your lips, use lighter colors on your eyes.
Great makeup can do a lot, but looking your best really starts with great skin. If you'd like to learn more about getting soft, supple skin and looking your best this holiday season, schedule a consultation with New Jersey plastic surgeon Dr. Beverly Friedlander.