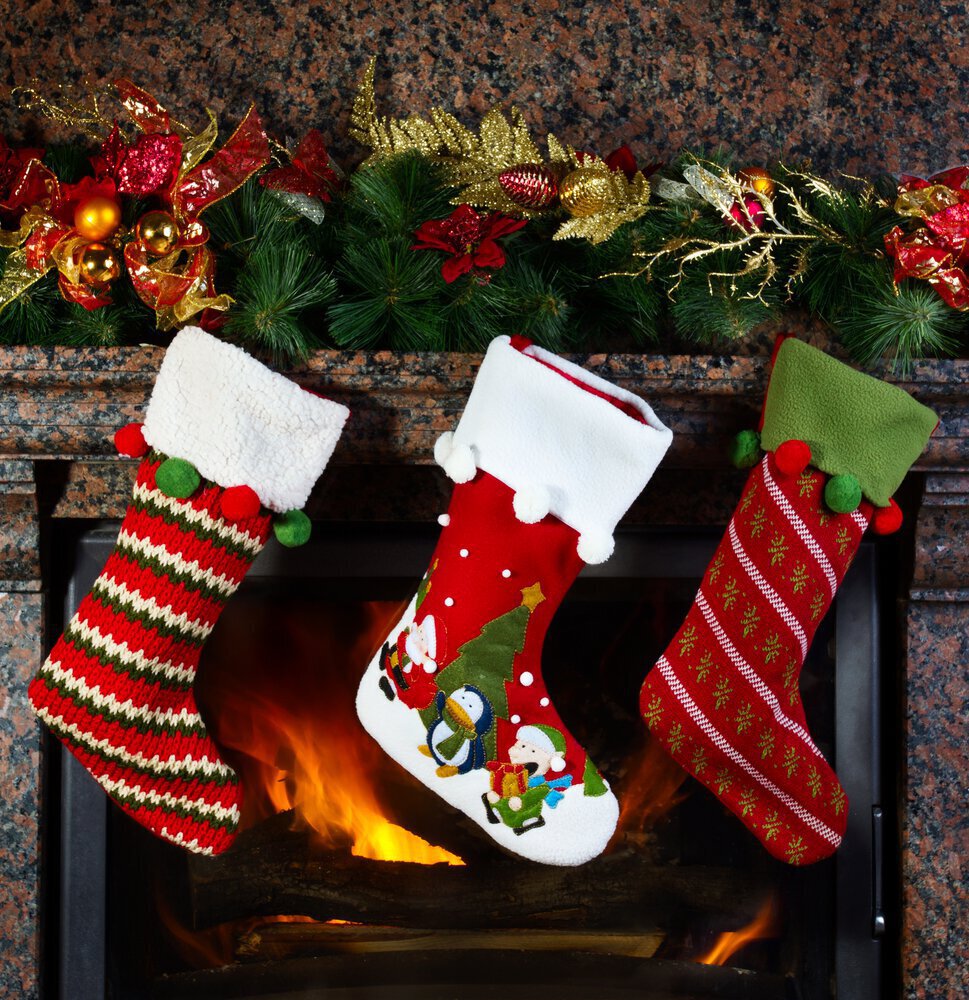 Posted December 06, 2019 in
If you are still in search of the perfect stocking stuffer this year, the answer may be staring at you in the mirror. Dermal fillers are the ideal gift to give to a loved one or enjoy yourself. With no downtime and immediate results, a filler treatment at Christmas means a New Year's spent with a rejuvenated and more youthful complexion.
What Do Dermal Fillers Do?
Dermal fillers are non-surgical, injectable treatments that improve the look of wrinkles and folds. These treatments restore volume to the face and can provide subtle or dramatic improvement.
Each filler has a different makeup, which allows it to target and treat specific concerns:
JUVÉDERM Volbella< enhances lip fullness and smooths lines around the mouth
JUVÉDERM Ultra smoothes fine lines and wrinkles, including nasolabial folds—the parenthesis line between the nose and mouth, it also plumps the lips
JUVÉDERM Voluma restores lost cheek volume
Restylane reduces mild to severe lines and wrinkles by restoring volume
Restylane Lyft™ addresses lost volume on the cheeks and between the nose and mouth
Restylane Refyne™ reduces mild to moderate nasolabial folds and marionette lines, it also restores lip volume
Restylane Defyne™ treats moderate to severe nasolabial folds and marionette lines
RADIESSE restores fullness to smile lines, marionette lines, jowls, and hands
Sculptra Aesthetic adds volume to the cheeks, chin, and temples
Dermal fillers can be administered selectively or combined to become a liquid facelift. A liquid facelift offers full face rejuvenation without the need for surgery.
What Are Dermal Fillers Made of?
Even though all fillers treat the same concerns, they are made of different substances that have different structures and densities. JUVÉDERM and Restylane are made up of hyaluronic acid (HA), a substance that attracts and retains moisture so that it hydrates the skin and tissues. When HA is injected beneath the surface, it adds instant volume and fullness, which plumps the "depressed" areas that are contributing to the lines, wrinkles, or volume loss.
RADIESSE is made up of calcium hydroxylapatite (CaHA), which are natural microspheres suspended in a gel scaffolding. The gel instantly plumps the skin when injected, and the microspheres work to stimulate natural collagen over time. Sculptra Aesthetic is made up of poly-L-lactic acid (PLLA), a synthetic polymer that stimulates the body to produce more collagen.
Can I Really See Immediate Results With Dermal Fillers?
Non-surgical, injectable dermal fillers minimize fine lines and wrinkles and restore lost facial volume. You absolutely can see immediate results with fillers like JUVÉDERM, Restylane, and RADIESSE. You can see the initial results of HA fillers like JUVÉDERM and Restylane immediately after the injection, and these results will continue to improve over the following days and weeks.
Like HA fillers, RADIESSE provides immediate results due to the fullness provided by the gel scaffolding, but also provides lasting improvement because your natural collagen replaces that scaffolding. The only filler that does not provide immediate results is Sculptra Aesthetic. That is because Sculptra Aesthetic works by stimulating collagen. Collagen stimulation is a gradual process, not something that you will see overnight.
Will Dermal Fillers Last Until Next Christmas?
Your body will absorb all dermal fillers at some point. Some fillers like hyaluronic acid fillers traditionally last between six months and one year, while others like Sculptra Aesthetic last two years or more. Since these fillers are temporary, you will need to repeat them to maintain results. And the need for repeated treatments makes fillers a gift to consider for next Christmas as well.
Interested in Learning More About Fillers?
If you are interested in learning more about dermal fillers or to give the gift the fillers this holiday season, contact New Jersey plastic surgeon Dr. Beverly Friedlander at True Beauty Med Spa by calling (973) 912-9120 or by filling out our online contact form.
Dr. Friedlander has patients from Short Hills, Livingston, Morristown Westfield, and Chatham, New Jersey.