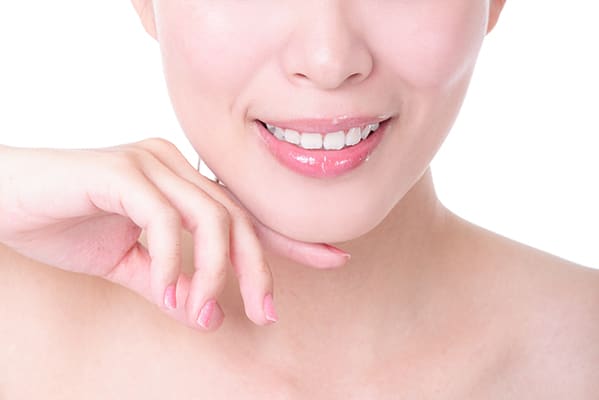 Posted July 7, 2023
Introduction
Welcome to our blog, where we delve into the fascinating world of cosmetic procedures. In this post, we'll be discussing a popular technique for achieving a slimmer jawline: the use of Botox injections. While Botox is commonly associated with wrinkle reduction, its potential for jawline slimming has garnered attention in recent years. Join us as we explore the topic, providing an overview of the procedure, its potential benefits, considerations, and important factors to keep in mind.
Understanding the Role of Botox in Jawline Slimming
Botox works by temporarily paralyzing the muscles it targets. In the case of jawline slimming, Botox is injected into the masseter muscles, which are responsible for chewing. By relaxing these muscles, the jawline can appear slimmer. This non-surgical approach offers advantages over surgical alternatives.
Who is a Suitable Candidate for Botox Jawline Slimming?
If you have an overly prominent or square jawline that you would like to soften, you might be a suitable candidate for Botox jawline slimming. However, it's important to have a personalized consultation with a qualified professional to determine if this procedure is appropriate for you. Certain contraindications and limitations may exist.
The Procedure: What to Expect
The first step is an initial consultation where your provider will assess your jawline and discuss your goals. During the treatment, Botox will be injected into the masseter muscles. The procedure itself is relatively quick, and the effects typically last for a few months. Temporary side effects such as mild bruising or swelling may occur but should resolve on their own.
Results and Recovery
Results from Botox jawline slimming can be seen gradually over time as the masseter muscles relax and the jawline appears slimmer. The changes are usually subtle and natural-looking. It's important to follow up with maintenance treatments to sustain the desired results. Combining Botox with other aesthetic treatments may further enhance the overall outcome.
Potential Risks and Considerations
It's essential to understand that Botox jawline slimming provides temporary results and requires ongoing maintenance treatments. While rare, possible side effects may include temporary bruising, swelling, or asymmetry. Choosing a qualified and experienced provider is crucial to minimize risks and ensure safe administration.
Alternatives to Botox for Jawline Slimming
Surgical options like jawline reduction surgery and non-invasive treatments such as Ultherapy or radiofrequency combined with microneedling ( Morpheus 8) can also be considered for jawline slimming. Each approach has its own pros and cons, and it's important to explore these alternatives and discuss them with a professional before making a decision.
Final Thoughts
Considering the information presented, it is essential to seek professional advice from a qualified provider specializing in cosmetic treatments. By understanding the procedure, potential risks, and alternatives, you can make an informed decision regarding Botox jawline slimming. Prioritizing your safety and satisfaction should be your ultimate goal.
Conclusion
Botox has emerged as a potential non-surgical solution for achieving a slimmer jawline, offering individuals an opportunity to enhance their facial aesthetics. However, it's crucial to understand that the procedure should only be performed by qualified medical professionals with expertise in cosmetic treatments. By considering all the information presented in this blog, you'll be better equipped to have an informed discussion with your provider and make a well-informed decision regarding Botox for jawline slimming. Remember, your safety and satisfaction should always be the top priority.
If you have any questions about Jawline Slimming in New Jersey, or you are interested in finding out if you are a candidate, please contact Dr. Bev at the True Beauty Medical Spa (973) 912-9120 to schedule your confidential consultation.