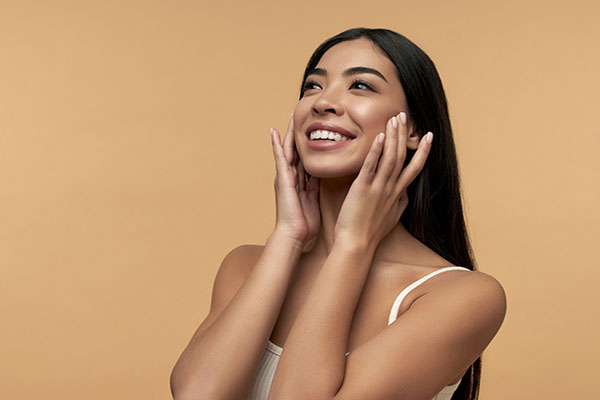 Posted September 1, 2023
Hey there, beautiful souls! Welcome back to our skincare corner, where we share all the latest tips and tricks for achieving radiant, healthy skin. Today, we're diving into the world of chemical peels and shedding some light on a topic often overlooked: the disadvantages of getting peels during the summer season. So grab a cup of herbal tea, sit back, and let's explore why summertime might not be the best season for your favorite peels.
Increased Sun Sensitivity
Ah, summer—the season of sunshine and warm rays. While we all love spending time outdoors, it's essential to understand how chemical peels can affect your skin's sensitivity to the sun. Peels often leave your skin more vulnerable, as they remove the top layers and expose fresh, delicate skin. In the summer, when the sun's UV rays are at their strongest, this heightened sensitivity can increase the risk of sunburn and long-term sun damage.
Heat and Humidity
Summers can be brutal, with soaring temperatures and high humidity levels. It's important to note that peels can temporarily disrupt your skin's moisture barrier, making it more prone to dryness and irritation. When combined with the intense summer heat and humidity, these factors can exacerbate these issues and potentially lead to uncomfortable skin conditions like redness, itchiness, and flakiness.
Limited Post-Treatment Care
After undergoing a chemical peel, your skin requires extra attention and care during the recovery process. However, the demands of summertime activities—beach trips, poolside lounging, and outdoor events—often make it difficult to dedicate sufficient time to post-treatment care. It's crucial to follow a strict skincare routine after a peel, including gentle cleansing, hydration, and sun protection. The hustle and bustle of summer can make it challenging to adhere to these requirements consistently.
Tanned Skin and Uneven Results
Many people love cultivating a sun-kissed glow during the summer months. However, if you're planning to get a chemical peel, it's essential to remember that tanned skin can interfere with the results. The pigmentation changes caused by sun exposure can make it difficult for the aesthetician to assess your skin accurately, potentially resulting in an uneven peel or unexpected outcomes. To ensure the best results, it's advisable to wait until your tan has faded before opting for a chemical peel.
Lifestyle Limitations
Let's face it—summertime is all about enjoying outdoor activities, attending social gatherings, and making the most of the glorious weather. Unfortunately, chemical peels require some downtime, during which you'll need to avoid sun exposure and strenuous activities. This can be quite limiting during the summer when you want to participate fully in the season's festivities. Choosing a different time of year for your peel allows you to prioritize your skincare journey without compromising your summer plans.
Get the Right Self-Care for Your Skin
While chemical peels can work wonders for rejuvenating and refreshing your skin, it's crucial to be aware of their downsides, especially when it comes to summertime. By considering the increased sun sensitivity, heat and humidity concerns, limited post-treatment care, potential interference with tanned skin, and lifestyle limitations, you can make an informed decision about when to schedule your peel.
Remember, there's no rush when it comes to self-care and enhancing your natural beauty. Consider consulting with our skincare professionals here at TrueBeauty Med Spa who can guide you on the most suitable timing for a chemical peel, ensuring optimal results without compromising your summer enjoyment.