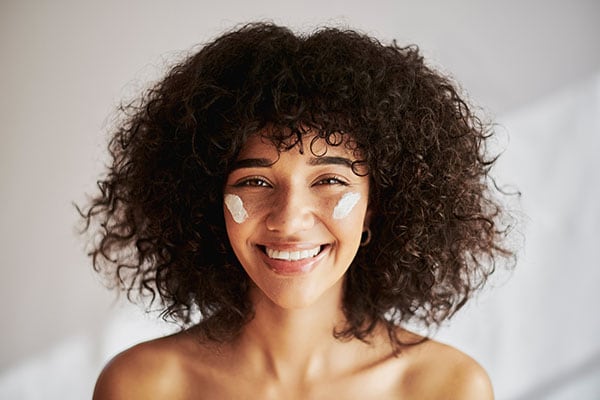 Posted August 25, 2023
Ah, summer—the time of year when the sun shines brightly, inviting us to soak up its warmth and enjoy the great outdoors. While basking in the sunshine brings joy and rejuvenation, it's important to remember that responsible sun protection is essential for our overall well-being. In this blog, we'll explore what happens when we neglect sunscreen during summer exposure, as well as the benefits of embracing it as our skin's best friend. Alyssa, our beloved True Beauty aesthetician, will regale you with reasons to always remember your sunscreen. Some of these reasons are seen below.
The Sun's Rays and Your Skin: Before we dive into the consequences of forgoing sunscreen, let's understand a bit about the sun's rays and their impact on our skin. Sunlight comes with two forms of detrimental ultraviolet (UV) radiation: UVA and UVB. UVA rays delve deep into the skin, potentially bringing enduring harm, whereas UVB rays predominantly influence the outer layer causing sunburn.
Accelerated Skin Aging: If you skip sunscreen during summer adventures, you expose your skin to increased UVA and UVB radiation. Over time, this exposure can accelerate the effects of aging, leading to the appearance of fine lines, wrinkles, and age spots. By diligently applying sunscreen, you can significantly reduce these signs of premature aging, helping your skin stay youthful and vibrant.
Heightened Risk of Sunburns: Without sunscreen, your skin is left vulnerable to sunburns, which are not only painful but can also increase the risk of developing skin cancer. Sunburns occur when UVB radiation damages the DNA in skin cells, triggering the body's inflammatory response. By applying sunscreen with a high sun protection factor (SPF), you shield your skin from harmful UVB rays, reducing the risk of painful sunburns and their potential long-term consequences.
Increased Risk of Skin Cancer: Prolonged and unprotected sun exposure significantly raises the possibility of the development of skin cancer, the most common form of cancer worldwide. The harmful UV radiation can damage the DNA within skin cells, leading to mutations that may result in cancerous growths. By consistently using sunscreen, you create a vital barrier between your skin and harmful UV rays, reducing the risk of skin cancer and allowing for a worry-free summer.
Uneven Skin Tone and Hyperpigmentation: UV radiation can trigger an overproduction of melanin, the pigment responsible for the color of our skin. Without sunscreen, this can lead to uneven skin tones, dark spots, and hyperpigmentation. By incorporating sunscreen into your skincare routine, you minimize the risk of these unwelcome skin concerns, ensuring a more even complexion. Chemical peels can be used to improve uneven skin tone and hyperpigmentation but are risky in the summertime. Read our new blog next week to find out why we don't do peels in the summer!!
Protection Against Other Environmental Factors: While the sun is a primary concern during summer, it's worth mentioning that sunscreen offers protection against other environmental factors as well. It acts as a shield against harmful pollutants, free radicals, and even the blue light emitted by electronic devices, which can contribute to skin damage. By choosing a broad-spectrum sunscreen, you can defend your skin from a wide range of environmental stressors.
By now, you understand the importance of using sunscreen during summer exposure. It's not just about avoiding sunburns; it's about safeguarding your skin's health and preserving its natural beauty for years to come. Remember, applying sunscreen is a simple yet effective way to protect yourself from the sun's harmful rays, allowing you to enjoy the summer to the fullest while keeping your skin safe and happy. So, slather on that sunscreen, soak up the sunshine responsibly, and embrace the warmth with confidence!
If you are interested in meeting with Alyssa or one of our nurses to discuss your skin care needs, please call (973) 912-9120 to set up your complimentary consultation. We offer AI-generated skin analysis to all of our clients to help create customized recommendations.