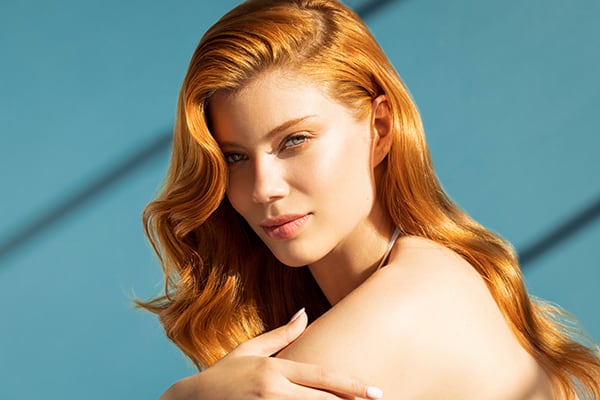 Posted September 22, 2023
In a world that often imposes narrow standards of beauty, it's essential to celebrate and embrace our individuality. The concept of a snatched appearance is a powerful and empowering movement that encourages individuals to express their unique beauty. This inclusive approach to beauty emphasizes self-love, self-care, and confidence, making it an inspiration for people of all ages, genders, and backgrounds.
In this blog, we will reveal the embodiment of a snatched appearance. In our next blog, we will visit one way to achieve the highly contoured look that typically epitomizes being snatched: the 8 point facelift, performed with strategically placed fillers.
What is a Snatched Appearance?
A snatched appearance refers to a state of being where an individual fully embraces and enhances their unique features and personal style. It is about feeling confident, empowered, and comfortable in one's own skin.
Snatched beauty is not confined to any specific body type, skin color, or age. It celebrates the diversity of appearances and promotes the idea that everyone has the potential to look and feel amazing. It encourages people to step away from self-criticism and instead focus on self-acceptance and self-expression.
Embracing Individuality
One of the most beautiful aspects of a snatched appearance is the celebration of individuality. Instead of striving for a cookie-cutter image, this movement encourages individuals to embrace their unique features and let their true selves shine. Whether it's embracing freckles, loving your curves, or showcasing a distinctive fashion sense, a snatched appearance empowers individuals to feel proud of their uniqueness.
Self-Love and Self-Care
A snatched appearance goes beyond physical appearance and focuses on nurturing self-love and self-care. It promotes the idea that true beauty comes from within, emphasizing the importance of self-acceptance and self-confidence. By practicing self-care routines and prioritizing mental and emotional well-being, individuals can radiate a captivating aura that enhances their overall appearance.
Self-love involves treating yourself with kindness and compassion. Celebrate your achievements, cultivate a habit of optimistic self-expression, and discover the art of embracing your apparent imperfections as distinctive characteristics that define your individuality. Engage in activities that bring you joy, whether it's taking a long bath, reading a book, or practicing meditation. Prioritize your well-being by getting enough sleep, eating nourishing foods, and staying physically active. Taking care of yourself holistically will naturally enhance your snatched appearance.
Confidence and Empowerment
Confidence is an essential element of a snatched appearance. When you embrace who you are and feel comfortable in your own skin, it naturally exudes an empowering energy that captivates those around you. This movement encourages individuals to step out of their comfort zones, experiment with different styles, and express themselves freely without fear of judgment. Embracing your uniqueness can lead to a sense of liberation, boosting self-esteem and creating a positive impact on your overall well-being.
To build confidence, start by acknowledging your strengths and accomplishments. Surround yourself with people who are supportive and uplifting. Experiment with fashion and makeup, using them as tools for self-expression. Dress in a way that makes you feel powerful and showcases your personal style. Try new trends, colors, and accessories, and embrace the joy of self-discovery through fashion.
Tips to Achieve a Snatched Appearance
Embrace Your Uniqueness: Identify and appreciate the features that make you stand out and celebrate them. Highlight your strengths, whether it's your dazzling smile, luscious hair, or captivating eyes.
Experiment with Makeup and Fashion: Use makeup and fashion as tools for self-expression. Play with different colors, styles, and trends that resonate with your personality. Don't be afraid to step outside your comfort zone and try something new.
Make Self-Care a Priority: Attend to your physical, mental, and emotional health. Engage in activities you love, establish self-nurturing routines, and immerse yourself in the company of positive, encouraging influences.
Develop Confidence: Cultivate self-confidence through positive affirmations, self-reflection, and challenging self-limiting beliefs. Surround yourself with supportive and empowering individuals who uplift and encourage your journey.
Discover Your Snatched Look
A snatched appearance is a celebration of diverse beauty, emphasizing self-love, self-care, and confidence. By embracing your unique features and personal style, you can unleash a captivating aura that positively glows. Remember, true beauty comes in all shapes, sizes, and colors. Embrace your individuality, express yourself boldly, and embark on a transformative journey of self-discovery. Embrace your snatched look and let your inner light shine for the world to see.