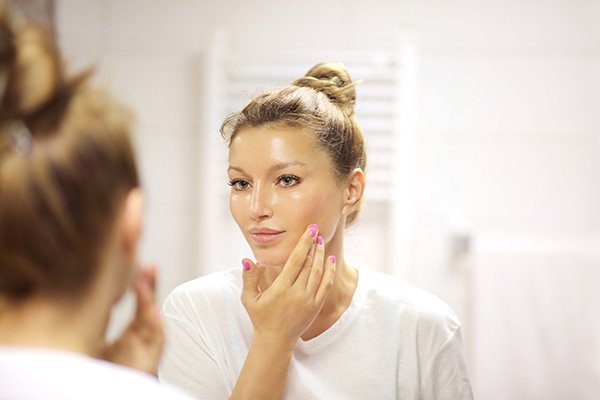 Posted November 3, 2023
When it comes to achieving radiant and youthful skin, a combination of effective skincare techniques can work wonders. One powerful duo that has gained significant attention in the realm of dermatology and aesthetics is the use of peels in combination with medical-grade skincare products. These two elements, when carefully integrated into your skincare routine, can address a multitude of skin concerns and help you achieve the glowing complexion you've always desired.
In this blog, we'll explore the benefits of peels and medical-grade skincare and how they can work together to transform your skin.
Understanding Chemical Peels
Chemical peels are cosmetic treatments that use a chemical solution to remove the top layer's dead skin, stimulating the growth of new, healthier skin. There are various types of chemical peels available, ranging from mild to deep, each designed to target specific skin concerns. We offer two main categories of chemical peels:
Superficial Peels: These peels use a mild acid like alpha hydroxy acids or beta hydroxy acids (AHAs or BHAs) to exfoliate the outermost layer of the skin. They are ideal for addressing fine lines, minor pigmentation issues, and rough skin texture. Our office offers the ZO Stimulator Peel and the MicroPeel Glycolic 30 from SkinCeuticals.
Medium Peels: Medium peels, often using trichloroacetic acid (TCA), penetrate down to a deeper layer of the skin and are effective at treating sun damage, moderate wrinkles, and acne scars. Our office offers the Reve Peel, Reve Enlighten Peel, and a variety of VI Peels.
The Benefits of Chemical Peels
Chemical peels offer several benefits when used in conjunction with medical-grade skincare products:
Improved Skin Texture: Peels remove dead skin cells, promoting a smoother and more youthful complexion.
Enhanced Skin Tone: Peels can reduce the appearance of dark spots, pigmentation, and uneven skin tone.
Minimized Pores: By unclogging pores and reducing their size, peels help prevent acne and blackheads.
Collagen Production: Deeper peels stimulate collagen production, leading to firmer and more resilient skin.
Reduced Wrinkles: Peels can significantly reduce the appearance of fine lines and wrinkles, especially when used in combination with medical-grade products.
Incorporating Medical-Grade Skin Care
Medical-grade skincare products are formulated with higher concentrations of active ingredients and are often available by prescription or through dermatologists. These products are specifically designed to address various skin issues, from acne and hyperpigmentation to signs of aging. Some common components of medical-grade skincare products include:
Retinoids: Retinoids are derivatives of vitamin A and are highly effective in reducing the signs of aging, improving skin texture, and promoting collagen production. Our go-to retinols are ZO's Wrinkle and Texture, ZO's Retinol Skin Brightener, and ReveSkin Retinol Essential.
Antioxidants: Ingredients like vitamin C and E help protect the skin from environmental damage, including UV rays and pollution. Try the cult classic SkinCeuticals' CE Ferulic or the new kid on the block Alastin's C - Radical Defense Antioxidant Serum.
Growth Factors: These stimulate collagen production and support the skin's natural repair processes. Plump up your skin with one of our favorite products- ZO's Growth Factor. It feels good and smells even better!
Peptides: Peptides help reduce the appearance of fine lines and wrinkles while promoting skin firmness. Alastin's Restorative Skin Complex not only addresses fine lines and wrinkles by restoring volume to the skin, but it also addresses elasticity. Keep in mind that dehydrated skin can accentuate fine lines and wrinkles, so be sure to hydrate your skin with a product such as Alastin's HA Immerse Serum.
Hydroquinone: This ingredient is often used to treat hyperpigmentation, melasma, and other dark spots. The gold standard for pigment and dark spots is hydroquinone. We offer DistinctBrite by ReveSkin. If you are looking for a non-hydroquinone option, we offer ReveSkin Fortified Lightener and Brightalive by ZO.
Keep in mind products can be very versatile and address multiple concerns! The products listed above are just a small sample of what we have to offer.
Combining Peels and Medical-Grade Skincare
The combination of chemical peels and medical-grade skincare products can be a game-changer for your skin. Here's how they work together:
Pre-Peel Preparation: Using medical-grade products before a chemical peel can help prepare the skin, making the peel more effective and reducing the risk of complications.
Post-Peel Maintenance: After a peel, medical-grade skincare products can aid in the healing process, accelerate skin renewal, and maintain the results.
Targeted Treatment: Medical-grade products can complement the specific concerns addressed by the chemical peel, creating a holistic approach to skincare.
Long-Term Maintenance: Combining peels with a medical-grade skincare routine can help you maintain youthful and radiant skin in the long term.
Let's Give Your Skin Care the Attention it Deserves
The synergy between chemical peels and medical-grade skincare products is a potent approach to achieving and maintaining healthy, glowing skin. Consult with a dermatologist or skincare professional to determine the best chemical peel and medical-grade products for your unique skin concerns. By investing in these powerful treatments and products, you can unlock the secret to radiant and youthful skin.