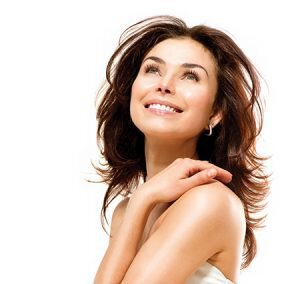 Posted December 18, 2017
CoolSculpting has been touted for its fat blasting benefits for years, being known for its ability to freeze fat and contour areas of the body with no downtime. CoolSculpting just added a new advantage to its repertoire – it was recently FDA approved to "improve the appearance of lax tissue" in the area under the chin.
If you experience loose skin, or stubborn fat under the chin (also known as a double chin) – CoolSculpting is now a great non-invasive option to treat both. A study found that CoolSculpting in the submental fat region was shown to improve lax skin in a majority of patients that lacked tone and tightness under their chins.
CoolSculpting in New Jersey is available and widely popular at Dr. Friedlander's office. CoolSculpting does not provide the same results as traditional liposuction, as it removes a lesser amount of fat (around 20% of fat per area treated). Dr. Friedlander determines which patients are good candidates for CoolSculpting based on an in-person consult. If you have stubborn fat that does not respond to diet and exericise, CoolSculpting may be a great option for you.
Schedule a CoolSculpting Consultation with Dr. Friedlander
If you want to learn more about this body sculpting procedure and the benefits it can provide you, contact us to schedule a consultation with New Jersey plastic surgeon Dr. Beverly Friedlander. She will help answer any of the questions you have about the treatment and guide you through the entire process to ensure the best results possible.