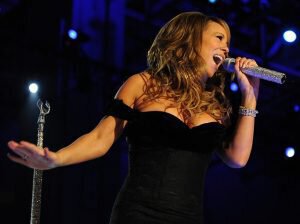 Posted July 30, 2016
Celebrity men and women provide us with unending entertainment, both on and off the stage or screen. In addition to gobs of gossip, celebs also drive the fashion and beauty scene. Here's what peeps like Kylie, Kim, and J.Law have been doing for plastic surgery trends so far this year.
Bottom's Up!
Just a decade or so ago, celebrities like Kim K. and J.Lo were just getting comfortable with their um . . assets. Today, plastic surgeons all around the world report butt augmentation as one of the most sought-after procedures. The process of contouring the backside is straightforward and meticulous in nature, involving either the transfer of fat from one area to another, or a lifting procedure that addresses skin laxity. In either scenario, it seems that procedures like the Brazilian Butt Lift will remain popular for some time to come.
Itty Bitties
The trend for smaller, more authentic-looking breasts a la Jennifer Lawrence has driven some celebs to have previous breast augmentation revised. "Super-sizing" is out, and natural shape and size is in, and women are loving their new look! Where the old norm was somewhere along the C and D-cup range, today's breast augmentation procedures are more likely to range from B to C.
Pucker Up
Thanks to Kylie Jenner, we have seen an enormous surge of interest in lip augmentation. This may seem like a great idea, but we caution patients to avoid asking for too much in this area. Because the lips are so defined, and because they sit front and center, the last thing you want is to overfill to the point of looking unnatural; just ask Lisa Rinna, who just a few years ago underwent revision surgery to remove silicone she had had implanted into her lips more than a decade earlier.
In addition to plastic surgery procedures to perfect facial and body contours, most celebs maintain supple skin and beautiful curves with non-surgical treatments. In our office, what patients are asking about now are Kybella and Ultherapy. Kybella, which was released just last year, is giving men and women of all ages freedom from their stubborn double-chin. Ultherapy, on the other hand, is an excellent method of tightening up sagging skin on the face, including the brow and neck.
Society as a whole has become more "appearance sensitive" in recent years. As a result, we have seen an increased interest in, and the development of, numerous methods of restoring natural youthfulness. Is it time to follow the trends? Call 973-912-9120 to see how New Jersey plastic surgeon Dr. Bev can help you.