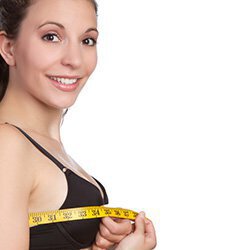 Posted October 17, 2016
Breast Augmentation is a commonly performed cosmetic procedure performed to enhance the appearance of the breasts to improve the overall proportion of the body or to restore breast fullness that has been lost over time after pregnancy or weight loss. In some cases breast augmentation may also be used to correct breast asymmetry when one breast is more than a cup size smaller than the other. There are a number of decisions to make along the breast augmentation journey from implant size (saline vs. silicone) to implant size, texture, shape, and placement, but the most important decision to make is choosing the right plastic surgeon.
If you are interested in learning more about getting a breast augmentation in New Jersey and want to find out if it may be right for you, contact our office to schedule your confidential consultation with NJ Plastic surgeon, Dr. Friedlander, today at (973) 912-9120.