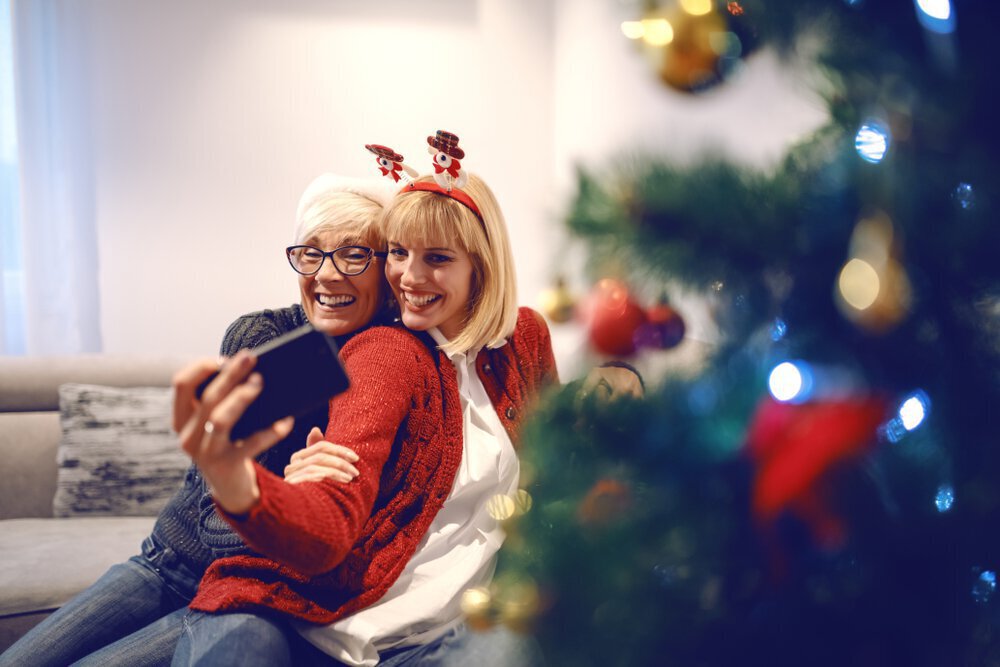 A family looks their best with BOTOX® Cosmetic injections during the holiday season.
Posted November 17, 2019
A Relaxed Expression for a Relaxing Holiday Season
The holiday season has always been a time for relaxation—or at least it is supposed to be.
As most people can attest, the rest and downtime that is promised during the holiday season are often replaced with hectic family get-togethers, work parties, and afternoons scrambling to locate the perfect gifts for your family and friends.
Even if you cannot incorporate relaxation into your holiday schedule, you can still achieve the look of it on your face.
This season, why not let BOTOX Cosmetic gift you a rejuvenated, rested, and radiant appearance?
What Is BOTOX Cosmetic?
A family looks their best with BOTOX Cosmetic injections during the holiday season.
The name BOTOX Cosmetic has become synonymous with wrinkle reduction and smooth skin.
BOTOX Cosmetic is the leading non-surgical cosmetic treatment available in today's market.
This injectable treatment offers relief from pesky expression-related lines and wrinkles and allows women and men to present their smooth complexions with confidence.
BOTOX Cosmetic is a neuromodulator—this means that it reduces the appearance of wrinkles by temporarily relaxing the muscles that the BOTOX Cosmetic is injected into.
When the muscles are relaxed, they cannot contract to form expression lines like crow's feet, frown lines, forehead lines, smoker's lines, or bunny lines (the lines that develop on the side of the nose).
Why Should I Choose BOTOX Cosmetic Before the Holidays?
Whether the gift is for you or someone close to you, BOTOX Cosmetic offers just what you need to feel great about your appearance this holiday season.
BOTOX Cosmetic does not require any downtime and usually does not cause any noticeable side effects, meaning that no one will know when or even that you underwent a cosmetic treatment.
All anyone will notice is how relaxed, youthful, and happy you look.
What Can Be Improved With BOTOX Cosmetic?
BOTOX Cosmetic
reduces the appearance of crow's feet
at the corner of the eye as well as lines on the forehead and around the mouth.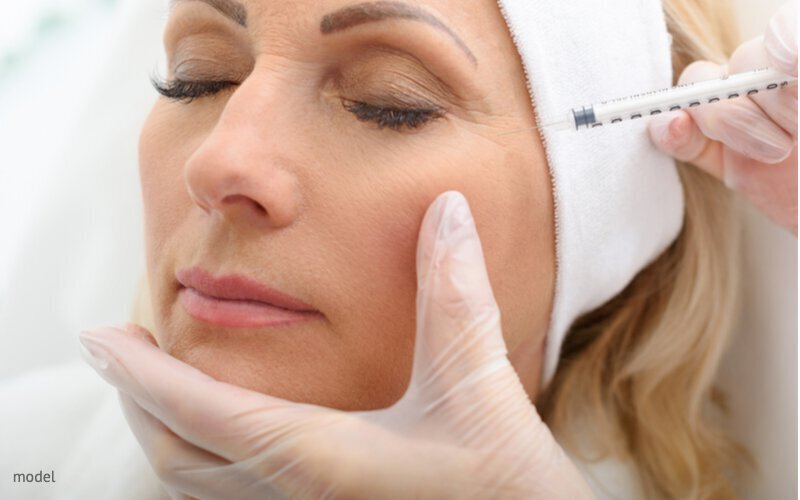 BOTOX® Cosmetic reduces the appearance of crow's feet at the corner of the eye as well as lines on the forehead and around the mouth.
Even though many people only think of BOTOX Cosmetic as a way to minimize the lines and wrinkles around their eyes and forehead, BOTOX Cosmetic does a lot more than that.
BOTOX Cosmetic can be used to the lower part of the face as well to minimize a gummy or downturned smile, enhance the appearance of a thin upper lip, and minimize lines around the mouth, nose, and chin.
BOTOX Cosmetic can be injected into nearly any area of the face that is experiencing wrinkles or folds due to repeated muscle movements.
When Does BOTOX Cosmetic Take Effect?
BOTOX Cosmetic has no downtime, and you will start to notice the gradual lessening of your lines and wrinkles within a few days, with optimal results showing in about one week.
How Long Does BOTOX Cosmetic Last?
Even though BOTOX Cosmetic does not provide permanent smoothness, it still offers noticeable results for three to four months.
That is more than enough time for you to get through all of your holiday plans!
Interested in Learning More?
If you would like to learn more about BOTOX Cosmetic or the other New Jersey surgical treatments or non-surgical offered by Dr. Friedlander, contact her office or Med Spa by calling (973) 912-9120 or by filling out her online contact form.
Dr. Friedlander takes Botox patients in New Jersey in Short Hills, New Jersey.