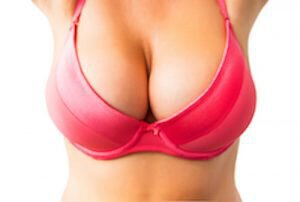 Posted March 06, 2017
Consider for a moment what it may be like to go through life experiencing constant pain in your back, neck, and shoulders while also being limited from doing many of the things that you enjoy. This is the reality for many women who have overly large breasts.
While large breasts are seen by many to be an attractive feature, they can be incredibly uncomfortable to live with every day. This is the main reason many women turn to breast reduction. This procedure can be used to reduce the size and improve shape of the breasts, while providing a great number of benefits, including renewed self-confidence and self-esteem.
Improved Functionality
Having large breasts can restrict your movements and make it more difficult to perform well in sports and other physical activities. By reducing the large size of the breasts, you'll no longer have to deal with any pain or discomfort that arises in the middle of all the action, and you'll be able to perform any activity to the best of your ability.
Increased Comfort
Large breasts can be heavy and can cause pain in the neck and back. They can also increase the chance of developing skin irritation and problems with posture such as standing up or sitting up straight. A breast reduction can increase your comfort by eliminating these issues. You'll feel more comfortable and ready to take on anything that comes your way.
Improved Symmetry
In some cases, large breasts are asymmetrical, generating insecure feelings about the way you look and resulting in a decrease in confidence. A breast reduction can improve symmetry and improve your appearance in your favorite clothing.
Improved Proportion
Large breasts give the appearance of being heavy or overweight which is not always the case. Breast reduction surgery can create a better body proportion leading to improved self-confidence and self-esteem.
If you're looking to improve your breast symmetry, eliminate issues with functionality, or simply find comfort, contact Dr. Beverly Friedlander, our breast reduction expert, to schedule a consultation. She is a board-certified New Jersey plastic surgeon who will help you figure out the proper course of action in a safe and caring environment. You can also learn more about breast reduction by visiting our page.