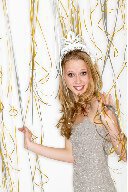 Posted June 27, 2015
'Tis the season of over indulgence. Regardless of our intentions, it is so easy for us to over eat, over drink, over shop, and stress out. The following are some tips that have helped me out over the years when I have overdone it. Even the healthiest diet and the best non invasive treatments and skin care programs are subject to the stresses of the holiday season. Puffiness and swelling are the most common signs of this holiday syndrome-salty food, lots of alcohol, staying up late and eating sweets are the biggest culprits. Here are some sure fire ways to help get through this gift giving and partying season.
Ever wake up with a hangover and look in the mirror? ugh!!! You see 2 things; puffy eyes and a puffy face. Puffy eyes are caused by staying up late and not getting enough sleep, too much salty food and drink and improperly removing your makeup. Try applying a cold moistened cotton ball (or cucumber slice) or a chilled gel mask that you can buy at the drug store. Close your eyes, lay down and relax for about 10 minutes. This feels really good and the cold temperature will constrict the blood vessels and help to reduce swelling. This is the same reason you ice a sprain. Using eye drops sparingly can also make the eyes feel better especially if you wear contacts.
That puffy face is caused by…you guessed it…too much salt and/or alcohol. You can dilute the salt by drinking lots of water. It will take a little time for the body to equilibrate and flush out the salt and alcohol, so be patient. Caffeine is a mild diuretic, so it is not a good idea to drink a lot of coffee once you have a hangover. Another thing to consider is making sure to sleep on several pillows after a night of partying as this also helps to minimize swelling.
Have you ever thought of why your hands may be sore after a day of shopping? It's usually because of carrying all those heavy bags, but sometimes swelling from all the salt can be the cause. Good manicurists know how to relax the hand. You should try some of their techniques. Extend your wrist and spread your fingers. Press your hand against a table for a few seconds. Do it again with the wrist flexed and the top of the hand pressed against the table. Finally, push some of that swelling out with lymphatic massage. Start by applying cream to your hands. Apply firm pressure to the hand using your opposite thumb and index finger. Slowly massage your hand by moving toward the wrist one finger at a time. Don't forget to do this between the finger tips. This helps to push the swelling out and relax the muscles.
Acne can be caused by holiday goodies and holiday woes. An ounce of prevention is worth a pound of cure. If you are prone to breaking out, be diligent about your skin care. Make sure to cleanse nightly. Consider treating your skin topically for breakouts before they occur; or consulting True Beauty Med Spa in New Jersey. This may not prevent them, but it should reduce the severity and keep your skin looking good. If this fails, a facial may help to unclog your pores and cleanse your skin.
I hope these tips help–Happy Holidays.