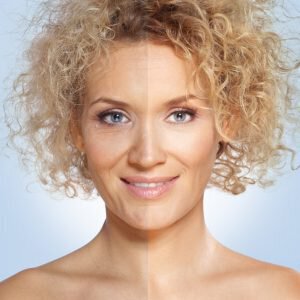 Posted April 30, 2016
Because your skin is visible for all the world to see, it makes sense that you want it to look good. The basis of beautiful skin is adequate skin care; but with the wide selection of products available today, determining which is best for you can be a tall order. If you want your skin to glow with natural beauty, take a cue from the French and trust your needs to your board-certified plastic surgeon.
One of the major considerations made by men and women today is whether or not to limit their potential products to the "all-natural" pool. Putting only natural substances on your skin may sound nice, but the real benefit to skin care comes in the results you can achieve. When your goal is to keep your skin nourished, smooth, supple, and youthful looking, you may want to fish in a bigger pond.
How to Choose Skin Care for Optimal Results
There is no telling whether an all-natural ingredient will produce the desired effect, or that it will not cause irritation or allergic reaction. Many of the trendy ingredients found in products today, such as pomegranate, green tea, and chamomile, require further consideration into their effect on the skin. Rather than focus only on a list of all-natural products, experts agree that skin care should revolve around each person's unique needs. How do you choose what is right for you? Get to know your skin!
Find YOUR Products with a Personalized Skin Analysis
Men and women who schedule a skin care consult in our Short Hills, NJ practice meet with Dr. Friedlander as well as one of our experienced estheticians. We use Visia skin analysis imaging, which shows surface and subsurface conditions that may affect the appearance of the skin in time. Your analysis may discover lurking conditions such as subsurface pigmentation that has yet to show on the skin, or the location of fine lines and wrinkles. The data gathered during analysis provides an accurate determination of your skin's needs, which then guides us in the recommendation of skin care products and services.
We believe in offering the products that we know, use, and love for our own skin. Dr. Friedlander carries several products, many of which have been selected as the "best of the best " on the market. They have been formulated by dermatologists and scientists who recognized that the varying needs of each person's skin could not be met by a single product. We offer Obagi skin care, SkinMedica Peels, Revision Skin Care, SkinCeuticals products including its best know anti oxidant, C E Ferrulic, our best seller and others.
Schedule your consultation with Dr. Friedlander or one of her talented New Jersey aestheticians today, to give your skin what it needs. Call (973) 912-9120 or complete the consultation request form below.