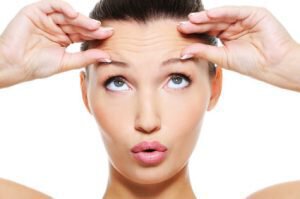 Posted May 30, 2016 in
With the various advances in technology that have recently taken place, it may seem as though anti-aging treatments are new and inventive. The truth is, the solutions that we have at our fingertips today are a culmination of centuries of trial and error.
The Mother of Beauty, Cleopatra, had a herd of 700 donkeys that provided her with milk for her daily milk bath. Although this occurred in the B.C. era, there is validity to Cleopatra's practice. Milk contains lactic acid, which can soothe the skin to a soft, silky texture.
The Father of Face Cream. Just after the dawn of the A.D. era, Greek physician Galen was credited with formulating the world's first cold-cream. His solution of beeswax, olive oil, and water was used for facial cleansing, and had quite the effect on dirt removal.
Exploring the World of Beauty. Spaniard Juan Ponce de Leon sought out to finally pinpoint the location of the Fountain of Youth in the early years of the 16th Century. Instead of finding the key to eternal youth, he found Florida.
Is Meat the Key to a Wrinkle Free Face? Elizabethan women thought so! During the latter half of the 16th Century, thin slices of meat were applied to the face in an effort to minimize the appearance of wrinkles.
Wine, anyone? The practice of 18th Century French women actually has some merit. The application of wine to the skin, which was popular in the 1700s, has been shown and effective method of exfoliation. Maybe, but we prefer our wine in a glass.
Before Botox . . . Long before Botox was used to reduce frown lines, Margaret Kroesen developed an adhesive strip to smooth these lines on the forehead. Frownies were quite popular!
Hormone Therapy Invented. In 1927, the US saw its first cosmetic hormone cream.
Proteins for Wrinkle Reduction. By mid-century, developers in France seemed to grasp the value of protein synthesis for wrinkle reduction. The French product Albium, based on albumin from cow's blood, was widely sold in the States. Results did not last long.
Retin-A for Better Skin. In the mid-nineties, tretinoic acid, sold as Retin-A, was approved by the FDA. A great method of exfoliation, this acid cream can cause redness and peeling, so use with care.
Will the Real Botox Please Stand Up. Botox Cosmetic was approved for the treatment of frown lines in 2002.
Better Sun Protection. In 2011, FDA guidelines for sunscreen use changed, enabling only sunscreens with UVA and UVB protection, and an SPF of 15 or higher, to claim preventive capabilities.
Are you ready for modern-day wrinkle-reducing treatment? Call our True Beauty Med Spa in New Jersey at (862) 206-4698.