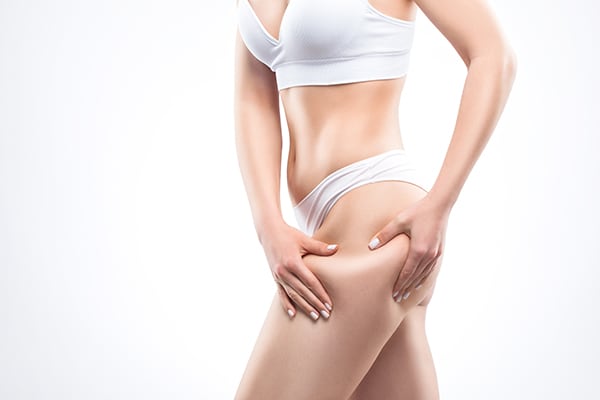 Posted October 4, 2023
Welcome to our series of blogs on creating and maintaining a beautiful buttock. Our first installment focuses on the basics of creating an aesthetically pleasing gluteal appearance! Whether you're looking to boost your confidence, enhance your physique, or simply feel better about your body, this journey is all about self-love and self-improvement. We're here to share some tips that will help you achieve a harmonious and graceful gluteal aesthetic. Remember, beauty is subjective, and the goal here is to feel good in your own skin.
In this post, we will share some basics of exercise and nutrition that will help you to achieve your aesthetic goals. In our 2nd and 3rd installments, we will delve into treatments that may be of benefit when lifestyle and genetics may not be in your favor.
Understand Your Body Type
Before diving into any fitness routine, it's essential to understand your body type. Every individual's body is unique, and what works for one person may not be suitable for another. Embrace your natural shape and focus on enhancing its best features. Whether you have an athletic, pear-shaped, or hourglass figure, celebrate your body's uniqueness.
Balanced Nutrition
Achieving an aesthetically pleasing gluteal appearance starts with what you put into your body. A balanced diet is key to supporting muscle growth and reducing body fat. Incorporate lean proteins, whole grains, fruits, vegetables, and healthy fats into your meals. Stay hydrated, and consider consulting a nutritionist for personalized guidance.
Targeted Gluteal Exercises
Now, let's get into the heart of our journey – gluteal exercises. Strengthening and toning your glutes will not only make them look more aesthetically pleasing but also improve overall strength and posture. While not technically a "core" muscle, strengthening the glutes will provide a great many secondary benefits that will improve your activities of daily living.
Here are some effective exercises to try:
Squats: Squats are a classic exercise that targets the glutes, quads, and hamstrings. Perform squats with proper form to maximize results.
Lunges: Lunges help sculpt your glutes while also engaging your quads and hamstrings. Front, reverse, and lateral lunges all work different parts of your glutes.
Deadlifts: Deadlifts are fantastic for building strength in your lower back, hamstrings, and glutes. Remember to use proper form to avoid injury.
Glute Bridges: Glute bridges isolate and activate the glute muscles. Focus on squeezing your glutes at the top of the movement for the best results.
Step-Ups: Using a sturdy bench or step, step-ups work your glutes, quads, and calves. Alternate between legs for a balanced workout.
Please consult a trained professional to ensure proper form and minimize any injuries.
Consistency is Key
Achieving an aesthetically pleasing gluteal appearance requires dedication and consistency. Create a workout routine that fits your schedule and stick to it. Aim for at least 3-4 days of targeted glute exercises per week. As you progress, you can gradually increase the intensity and add weights.
Cardiovascular Exercise
Incorporate cardiovascular exercise into your routine to help shed excess body fat and reveal the toned muscles beneath. Activities like running, cycling, or swimming can help you achieve a leaner look.
Rest and Recovery
Don't forget the importance of recovery and rest. The muscles need some time relaxing in order to grow and repair. Make sure you get sufficient sleep and add in rest days for your workout routine to prevent overtraining.
Mind-Body Connection
Lastly, remember the mind-body connection. Being kind to yourself and maintaining a positive attitude about your journey is essential. Set realistic goals, track your progress, and celebrate your achievements along the way.
Get the Gluteal Look You've Been Looking For
Creating the most aesthetically pleasing gluteal appearance is a journey that starts with self-love and ends with self-improvement. Embrace your unique body type, nourish it with a balanced diet, and commit to targeted exercises. But don't be afraid to ask for help if life throws you curveballs and nutrition and fitness don't provide the result you are seeking. You may find our 2nd and 3rd installments offer additional insight into achieving your aesthetic ideal.
To find out more about how you can achieve the gluteal appearance you've been wanting, get a consultation with New Jersey med spa founder and plastic surgeon, Dr. Beverly Friedlander, MD. Call us at (973) 912-9120 today to schedule.