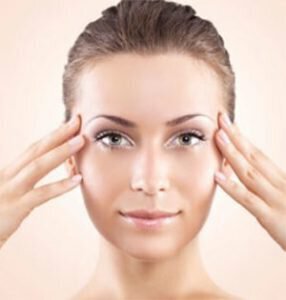 Posted September 15, 2016 in
Humans have sought the proverbial fountain of youth for hundreds of years. The more we have searched, the closer we have come to creating our own trickling fountain in the form of wrinkle-reducing injectables and other cosmetic procedures. Most recently, it has been discovered that healing mediators can be encouraged into action using a conservative method that may appear anything but . . . We're talking about microneedling with PRP, also referred to as a vampire facial.
A Look at Microneedling

The theory behind microneedling is that, when we create microchannels in the skin in a controlled process, the new collagen and elastin that flood the area restore youthfulness. Because there are no actual wounds that result from treatment, microneedling may just be collagen induction therapy at its best. In addition to prompting the proliferation of supportive proteins, microneedling also maximizes product absorption. So, alone, this technique can be quite beneficial for skin marred by acne scars, stretch marks, or the signs of aging.
But Wait, There's More!

Typically, we hear these words and think pushy car salesman. However, when it comes to microneedling with PRP, there really is more to explore! When micro-needled skin is treated with nourishing substances such as hyaluronic acid or vitamin C, substantial improvement can be seen. Using PRP, we reach maximum impact. PRP is platelet-rich plasma. It is a substance derived from your blood, hence the vampire facial.
What's special about platelet-rich plasma is that it contains vital growth factors. Two of them, PDGF (platelet-derived growth factor) and FGF (fibroblast growth factor), encourage new cells to grow and new collagen to form. In turn, tissue repair occurs at a faster rate.
What is Involved in Treatment

Microneedling with PRP is simple, comfortable, and convenient. The procedure itself takes about 20-30 minutes. Prior to the microneedling process, we draw a small amount of blood and set it to spin in a centrifuge to separate out its best components. Our small device passes over the skin, gently creating hundreds of tiny channels that close within a few minutes of treatment. Platelet-rich plasma is applied to the skin immediately following microneedling, allowing growth factors to penetrate the surface. It's that simple.
After treatment, the skin may appear slightly red for a short time. There is no discomfort, no down-time, and no side effects to speak of – just natural, beautiful rejuvenation that can take years off of your appearance.
Better skin the natural way? You bet! Call (862) 206-6733 to learn more about microneedling with PRP from New Jersey plastic surgeon Dr. Bev.
Schedule your consultation with Dr. Bev today.
Dr. Friedlander became a plastic surgeon to make a real difference in the lives of her patients. She started her practice in New Jersey three decades ago, and still treats some of her very first patients to this day! Experience the difference that comes from working with a true plastic surgery professional who cares about your results by scheduling your consultation with Dr. Bev.
636 Morris Turnpike, Suite 1A, Short Hills, NJ 07078