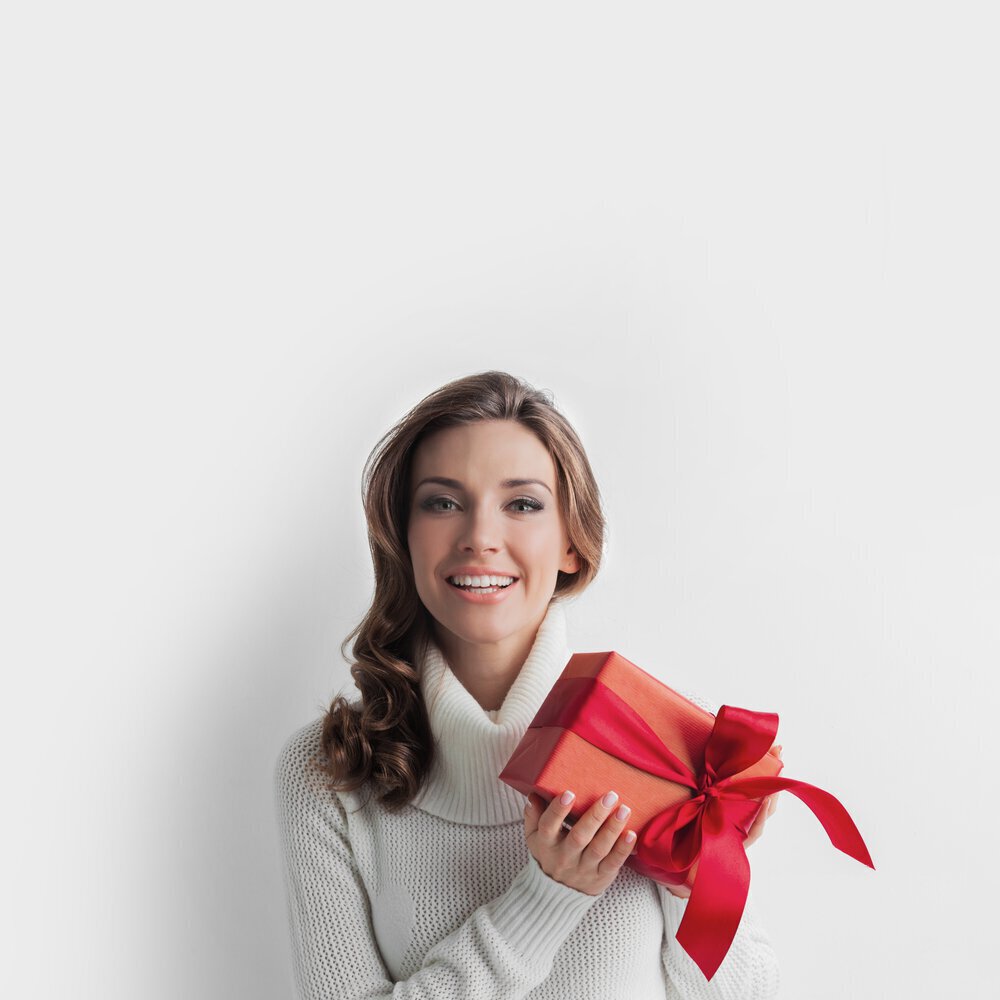 Skin resurfacing treatments like Ultherapy and Morpheus8 are the perfect holiday gift for yourself.
Posted December 20, 2019 in
With the holidays starting to wrap up, you and your skin are no doubt feeling the strain of the busy season.
Company parties, family get-togethers, and the stress of holiday shopping affect you and your skin more than you realize.
This is why the holidays are the perfect time for a last-minute treat for yourself.
Whether you want to start the new year off with the reduction of fine lines and wrinkles or are looking to remove the "bloated" look from too much holiday food, True Beauty Med Spa offers a non-surgical treatment to revitalize your complexion.
Get the Gift You Want This Year
Aging, genetics, sun damage, stress, and busy lifestyles all affect your skin quality and result in fine lines, wrinkles, and tired skin.
While we all dream of an instant fix for these visible signs of aging, some of the best results come with a little bit of patience.
By undergoing collagen-stimulating procedures like Ultherapy and radiofrequency microneedling with the Morpheus8, you can witness the gift that keeps on giving.
These non-surgical procedures require no downtime and only cause minimal discomfort, meaning that one of these is the perfect way to wrap up the holiday season.
What Is Ultherapy?
Ultherapy is a skin tightening treatment that is powered by ultrasound energy.
The sound energy delivered by this non-surgical facelift fights back against the fine lines, wrinkles, and skin laxity that develop on the neck, decollete, and face—including those hard-to-treat areas like the brow and under the chin.
Ultrasound energy is administered to the treatment area through a handheld device.
While Ultherapy is sometimes referred to as a non-surgical facelift, it cannot treat the same level of visible aging or laxity as a facelift and is not an alternative treatment for everyone. Significant skin laxity and deep creases are still best treated through facelift surgery.
What Is the Morpheus8?
Morpheus8 by InMode combines radiofrequency skin tightening with microneedling to reduce the signs of aging while improving skin texture and tone. The Morpheus8 remodels the contours of the face, which includes lessening facial bloating that can often occur during this time of the year.
The Morpheus8 device contains a collection of silicone-coated microneedling tips that penetrate the skin to deliver radiofrequency energy into the tissues.
Since these micro-wounds are superficial, there is minimal downtime and no resulting scars. The treatment results in smoother and more rejuvenated skin. The addition of PRP stimulates even faster healing.
How Do These Treatments Help?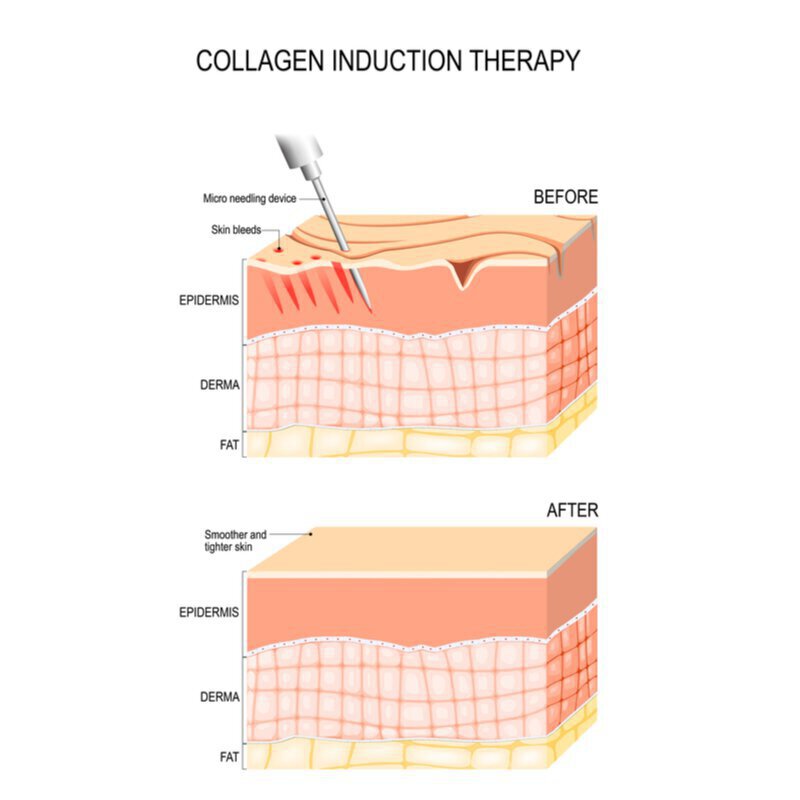 Microneedling devices like the Morpheus8 stimulate collagen for smoother and enhanced skin.
Ultherapy and Morpheus8 provide skin tightening by stimulating collagen. Collagen is a naturally occurring protein that is found in abundance during your youth but diminishes in production as you age.
This protein is responsible for maintaining your skin's strength and elasticity.
This is why these two treatments are so effective—because they cause your body to increase collagen production, leaving your skin smoother, tighter, and brighter.
While you will not see the results of these treatments overnight, the higher amounts of collagen will provide noticeable, lasting results.
Traditionally, most patients begin to see the results of their treatment after one month, and these results continue to improve over several months. With Morpheus8, the best results are usually seen after 3 treatments.
Are You Interested In Learning More?
If you want to learn more about Ultherapy or the Morpheus8, contact Dr. Beverly Friedlander, our New Jersey plastic surgeon at True Beauty Med Spa, by calling (973) 912-9120 or by filling out our online contact form.
Dr. Friedlander sees patients from Short Hills, Livingston, Morristown Westfield, and Chatham, New Jersey.